India
Audit report shows India's time-consuming passport procedures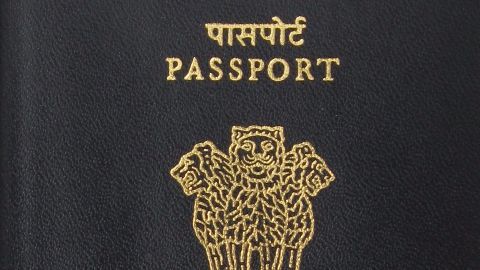 The Comptroller and Audit General of India (CAG) conducted an audit of 37 Regional Passport Offices between June 2012 and August 2015.
The report stated that it took 71 days to issue a passport in 2014, three times longer than the 24 days prescribed by the government.
Police verification took double the number of days prescribed (42 instead of 21) to authenticate applicants' information.
In context:
Passport Verification in India
The Project

Passport Seva Project
The Ministry of External Affairs tied up with Tata Consultancy services (TCS), and launched the Passport Seva Project (PSP) in May 2010.
This Public Private Partnership (PPP) took place to speed-up passport delivery services to Indian citizens, through a public competitive procurement procedure.
The project amalgamates with the State Police and India Post for uncomplicated verification of applicants' and for delivery of passports respectively.
Process

Procedure to obtain an Indian passport
The Ministry of External Affairs takes three working days under the Passport Seva Project, including application processing, printing and lamination of passport, and it's dispatch.
The police verification needs to be completed 21 days after the filing of a passport application.
After the processing time and the police verification, the total issuing time of an Indian passport is 24 days, according to defined standards.
Love India news?


Stay updated with the latest happenings.
12 Jun 2016

Audit report shows India's time-consuming passport procedures
Findings

Results of the Audit report
In 2014, a mere 21% of the passport applications were actually processed within the prescribed three working days.
This number of passports processed in time fell from 26% in 2013.
The report further stated than none of the states or union territories witness police verification in 21 days.
The Delhi High Court ordered the Centre to "revisit" it's system of application checks.
Complaints addressed

Out of the 84,647 complaints in 2014 by passport offices, only 63,831 (75%) were addressed; leaving 20,816 complaints (25%) unattended until the end of the year.