India
RBI's new scheme to tackle bad loans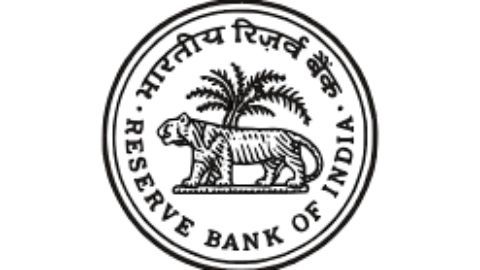 RBI announced Scheme for Sustainable Structuring of Stressed Assets (S4A), a new restructuring scheme that will help banks resolve bad loans.
This would also help in restoring flow of credit to crucial sectors like infrastructure and iron and steel and reduce stress on corporate borrowers.
An overseeing committee constituted by Indian Banks Association, in consultation with RBI will identify the loans eligible for restructuring.
In context:
RBI's debt recast strategy
Bad loans or NPAs

According to RBI,

bank

loans on which interest or installment of principal remain overdue for a period of more than 90 days are called Non-performing Assets (NPA) or bad loans.
NPA

Implications of NPAs on banks
Accumulated bad loans severely dent a bank's interest income. As per regulatory norms, banks are expected to make provisions (setting aisde money) against bad loans.
Increase in NPAs mean setting aside more money which eats away into banks' profit.
Almost 15 out of 25 major public sector banks posted losses in the March quarter of FY 2016 owing to high NPAs.​
Love India news?


Stay updated with the latest happenings.
Older

Previous measures by RBI to tackle stressed assets
In December 2014, banks were allowed to extend the maturity of loans given to infrastructure companies for up to 25 years under the so-called 5/25 scheme.
In June 2015, RBI introduced strategic debt restructuring scheme, which gave banks the option to convert part of the debt of a company into majority equity.
The scheme was envisaged as a way to deal with errant promoters.
May 2016

5.8 Lakh crore in bad loans
The asset quality review (AQR) by RBI across banks in 2015-16 forced banks to clean up their balance sheets and revealed a realistic assessment of stress in the system.
The gross non-performing assets (NPAs) of listed banks jumped to Rs. 5.81 lakh crore in March 2016 from around Rs. 3 lakh crore a year ago.
Corporate loans dominated the bad loan accounts in FY16.
14 Jun 2016

RBI's new scheme to tackle bad loans
Under S4A, the debt will be divided into two parts - Part A will include the portion of debt which banks deem repayable from borrower's current cash flows.
Part B is the remainder that a borrower is deemed unable to repay.
Banks will be allowed to convert this second part of stressed loans held by corporate borrowers into equity or equity-like securities.
Love India news?


Stay updated with the latest happenings.
Loans over Rs. 500 crore eligible

The new S4A scheme will cover those projects which have started commercial operations and have an outstanding loan of over Rs 500 crore.