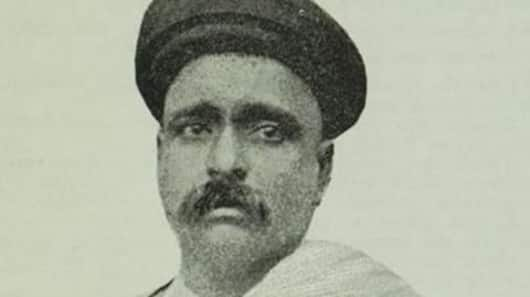 According to Rajasthan-book, Bal Gangadhar Tilak is 'Father of Terrorism'
A class 8 reference book in Rajasthan describes revolutionary freedom fighter Bal Gangadhar Tilak as 'father of terrorism'.
The book's chapter 22 (page 267) reads, "Bal Gangadhar Tilak demonstrated a path towards national movement, therefore, he is called as the father of terrorism."
The book is used by Rajasthan Board of Secondary Education (RBSE) affiliated private English-medium schools.
Publisher blames translators for the gaffe
An employee of the book's publisher, Rajpal Singh blamed the translators for the error.
Singh told PTI that the mistake was rectified in the revised edition, last month.
A retired history professor BL Gupta said the term 'father of Indian unrest' was given to Tilak by British author Ignatius Valentine Chirol.
He added, referring to him as the father of terrorism was derogatory.
What else is written in the book?
"Through Shivaji and Ganpati festivals, Tilak aroused unique awareness in the country. He instilled the mantra of freedom among the masses, due to which he became a thorn in eyes of the British," the book's 'Incidents of National Movement during 18th and 19th century' reads.
Love India news?
Stay updated with the latest happenings.
Yes, notify me
Sachin Pilot slams BJP government
The error in the book paved way for political controversy with Rajasthan Pradesh Congress Committee chief Sachin Pilot calling it an 'insult'.
"The same BJP government earlier tried to delete chapter on Jawahar Lal Nehru from school books and then retracted when Congress opposed it aggressively," he said.
Notably, Rajasthan State Board doesn't publish books in English so students turn to reference books.