This ex-bureaucrat cleaned up politics for a better India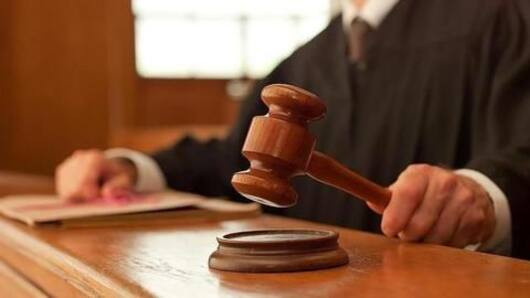 The Supreme Court recently pronounced two landmark judgments to sharpen the radar on politicians.
On May 7, it ruled that former UP CMs cannot stay in official residences once their terms end.
Earlier in February, it had ordered that politicians should declare income-sources of their spouses/dependants to qualify for polls.
These extraordinary judgements have been made possible by the efforts of ex-bureaucrat, SN Shukla.
Here's his story.
In context
An ex-IAS officer's fight to make government accountable
Details
UP CM verdict came after more than a decade-long fight
Shukla found it absurd as to "why the government must continue to pay for the accommodations of chief ministers after their retirement."
He fought over this for more-than-a-decade and emerged victorious, affecting the likes of Mulayam, Akhilesh and Mayawati.
He is 75, but has no qualms in ditching his post-retirement bliss, and challenging the government because "it's accountable to us", he says.
The start
Found Lok Prahari the same year he retired
In 2003, he retired after serving UP government as an IAS officer for 36 long years.
That same year, he founded an NGO called Lok Prahari, to bring the powerful to their knees and improve governance.
Around 20 retired bureaucrats, like ex-CEC RK Trivedi, ex-DGP and UPPSC chairman JN Chaturvedi, and retired Allahabad HC judge SN Sahai, have now joined his NGO.
Love India news?
Stay updated with the latest happenings.
Notify Me
Journey
Saw first big victory after a struggle of ten years
The NGO's first big victory came in 2013, when SC struck down a 62-year-old provision and barred any convicted person from working as a legislator or parliamentarian.
"It went a long way in building our morale," said Shukla, who being a lawyer, fights the cases himself.
Their next one came in February after they questioned the exponential growth of politicians' assets in recent years.
Career
Shukla was prime arranger when Uttarakhand got formed
As for Shukla's IAS career, he was the prime arranger when Uttarakhand got formed in 2000.
Having worked with Rajnath Singh, VP Singh, Sripati Mishra, N.D. Tiwari and Mayawati, Shukla said he did face conflicts with them, but was sufficiently rewarded.
So why be an activist now?
"I was always an activist and never a blue-eyed boy of the government," he wrapped up laughingly.