India
48-hour countdown begins for launch of 20 satellites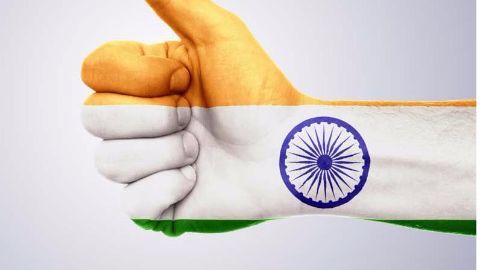 The Indian Space Research Organisation (ISRO) initiated a 48-hour countdown from the Satish Dhawan Space Centre, Sriharikotta, at 9.26 am.
This countdown signifies the launch of 20 satellites in a single mission on the efficient nation's workhorse PSLV-C34.
Approval for the countdown was given by the Mission Readiness Review Committee and the Launch Authorization Board of the national space agency.
In context:
Polar Satellite Launch Vehicle (PSLV-C34)
ISRO

Indian Research Space Organisation
The Space Agency of the Indian government, Indian Research Space Organisation is headqaurtered in Bengaluru.
Its vision is to "harness space technology for national development, while pursuing space science research and planetary exploration".
Creation of the ISRO institutionalised space activities in India.
It is managed by the Department of Space which has to report to the Prime Minister of India.
PSLV

Polar Satellite Launch Vehicle
The Polar Satellite Launch Vehicle, recognised as PSLV, is an extendable launch system operated by the ISRO.
It was developed to allow India to launch it's satellites into sun-synchronous orbits, a service that until it's advent was commercially available only in Russia.
Notable payloads previously launched by the PSLV include India's first lunar probe, Chandrayaan-1, first interplanetary mission, Mangalyaan and first space observatory, Astrosat.
Love India news?


Stay updated with the latest happenings.
Sun-synchronous orbits

A Sun-synchronous orbit (SSO) is also called a heliosynchronous orbit. It combines altitude and inclination in a way that any satellite passing over a planet's surface will always encounter daylight. Thus, placing a satellite in constant sunlight becomes useful for imaging, spy, and weather satellites.
20 Jun 2016

48-hour countdown begins for launch of 20 satellites
Primary Payload

Satellites on the PSLV-C34
The combined payload weight of the PSLV-C34 is expected to be around 1,288 kgs at the time of lift off.
Out of this, Cartosat-2 series, India's earth observation spacecraft, will weigh 727 kgs. Along with it will be 19 other satellites weighing 560 kgs altogether.
Co-passenger satellites include 12 from America, one from Canada, Germany and Indonesia respectively, and two from Indian universities.
The Cartosat Satellite

Being equipped with specialised cameras, images sent by the Cartosat satellite can be used for urban and rural applications, coastal land use, road network monitoring, land use maps and several geographical information system applications.
Love India news?


Stay updated with the latest happenings.
22 Jun 2016

Successfully launched 20 satellites together: ISRO
Officials from ISRO have stated that the PSLV carrying 20 satellites was launched successfully from the Satish Dhawan Space Center in Sriharikota today.
The satellites included ones from US, Canada, Germany and Indonesia as well as one satellite each from Chennai's Sathyabama University and College of Engineering, Pune.
Apart from this India's Cartosat earth observation satellite was also launched succesfully.