In 24 hours, DU gets 43,000 applications for undergraduate courses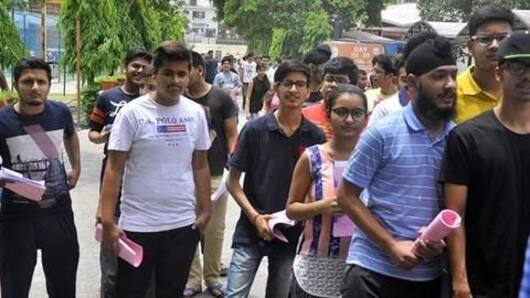 The Delhi University received 43,000 applicants for its various undergraduate courses within 24 hours. The varsity began accepting online applications at 6 PM on May 15.
Speaking of the record numbers, an official said there were no technical glitches from their end.
The applications for M.Phil and PhD courses will open on May 20.
In context
DU receives 43,000 applications in just 24 hours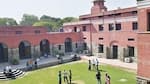 Details
How can you get yourself enrolled in Delhi University
To get admitted in one of various undergraduate courses University offers, the aspirant should clear the Senior Secondary Examination (or an equivalent exam), with minimum marks required for the course.
They should be an Indian citizen, above 18 years of age. The rules for NRI and foreign students are different.
Except for St. Stephens and Jesus & Mary College, all colleges follow one admission procedure.
'Open Day' sessions to help students through the admission process
At Conference Centre near Gate no. 4 on North Campus, 'Open Day' sessions will be held from May 21 to May 29 (except Sundays). Students will get information about the admission process, schedule, etc. from 10 AM to 11:30 AM and 12 noon to 1:30 PM. Does DU offer B.Sc Physical Science under science stream courses?
Asked on 22-05-2018 by Palvi Garg
Answered by NewsBytes
DU offers the following courses under science stream- Bachelor of Science - Applied Physical Sciences (Analytical Methods in Chemistry and Biochemistry), Applied Physical Sciences (Industrial Chemistry), Physical Sciences. Admission to the course is merit-based. The requirement of subjects Studied and Passed are- Physics, Chemistry/Computer Science, Mathematics. For more details, check this link (Pg. No. 35).

Does DU offer general BBA course instead of finance one? General BBA which includes all other subjects too. Does DU offer it?
Asked on 19-05-2018 by Shailja Singh
Answered by NewsBytes
DU offers BBA only in Financial Investment Analysis. But DU offers Bachelor of Management Studies. BMS is an undergraduate programme in management studies to equip students with knowledge of management and its various aspects that relate to business organizations. Also, DU offers The Bachelor of Arts (Honours) in Business Economics. You can choose a course amongst these which is suitable for your interests.

More questions