India
India must boost private investment, rural demand: World Bank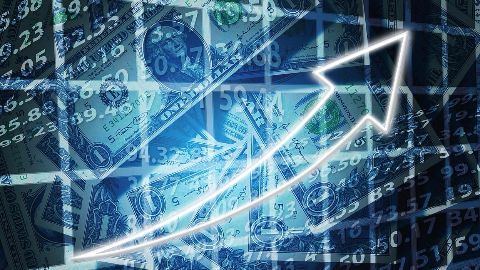 India will require a boost to its private investments and rural demand, the World Bank said, to help sustain its growth rate of 7.6 percent.
It said that the country had faced an accelerated growth rate, albeit seeing stagnant growth engines.
It cited growth across agriculture, rural demand, trade and private investments as the need of the hour, while ensuring public investments don't slide.
In context:
India must boost private investments, rural demand: World Bank
What is GDP?

A country's Gross Domestic Product (GDP) is touted to be its best indicator of national economic activity. The GDP rate reflects the monetary value of all goods and services produced in the country for a specified period of time.
Modi government

Modi government's slew of measures
Earlier this year, India's Prime Minister Narendra Modi launched multiple schemes for farmers, targeting rural development.
The various schemed looked to improve irrigation facilities and thereby increse productivity and improve organic farming and their exports.
It also introduced multiple fertilizer plants and provided higher credit availability to farmers.
These measures were taken aware through a nation-wide campaign launched in 2016.
Love India news?


Stay updated with the latest happenings.
21 Jun 2016

India must boost private investment, rural demand: World Bank
Risks

Risk prospects for India's development
The World Bank's report on India reflects concerns on the increasing level of non-performing assets, and lowered credit growth, especially among the public sector banks.
Amidst regulatory and policy challenges, the report cited the banking system's lowered ability to support private investments as an impediment in the long term.
It suggested a structural transformation of the sector towards one that is more competitive.
On India's growth prospects

"There are good reasons for confidence in India's near-term prospects. However, a pickup in investments is crucial to sustain economic growth in the longer term." - Onno Ruhl, India Country Director,

World Bank
Forecasts

The World Bank's growth forecasts
The Bank, which published this study across several media platforms, said that India's agricultural sector, rural household consumption, private investments and exports have not performed to their potential.
The Bank sees economic growth at 7.6 percent in 2016-17, and increasing gradually to 7.8 percent by 2018-19.
The report also noted an improving factor that health and education expenditure increased across every state last year.
Love India news?


Stay updated with the latest happenings.
India's growth rate

India's growth rate witnessed an all-time high at 10.26% in the year 2010, and then later slid to 5.62% in 2012. It later saw the growth rate climb gradually to 7.34% in 2015. By 2020, India is expected to grow up to 7.68%