After uncle kills himself, blind rape-survivor considers withdrawing police case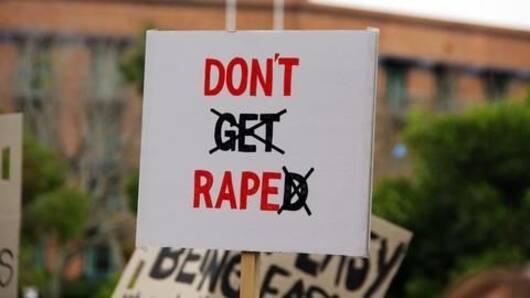 A 20-year-old blind rape survivor is planning to discontinue the legal case after her uncle was found hanging outside a shanty in Delhi's Karol Bagh.
The deceased, a rickshaw-puller, was the lone breadwinner of the family. After his death, they don't have the resources, said the victim.
The victim's uncle was doing everything possible to get justice for his niece.
In context
Blind rape survivor wishes to give-up legal battle
Details
Traumatized over rape, victim's uncle ends life
The victim's 45-year-old uncle was found hanging from a tree on Thursday morning.
The girl said her uncle was traumatized with the rape and would cry over it at night after returning from work.
"He was the one running to the police station each time. He wanted all the men involved in the rape to be punished," the victim's mother said.
What transpired?
Men dragged victim to nearby shanty, raped her
On May 4, few men lured the girl with a treat and raped her; when her mother went to fetch water from a restaurant. Her uncle had also gone to work.
She was allegedly dragged to a nearby shanty where two to three men took turns to rape her.
After her mother returned, she found her weeping daughter in a devastated state.
Love India news?
Stay updated with the latest happenings.
Notify Me
Details
Police said only one man raped victim, others stood guard
According to the police, only one man raped the victim and others guarded the door.
A team from Delhi Commission for Women visited the family after the incident and offered them Rs. 25,000.
"Despite our need, we could only accept Rs. 5,000. I fear if we had kept the entire sum, someone would have murdered us or robbed us," the victim's mother said.
Mother speaks
Victim's mother doesn't know anything about banks
The victim's mother said they were told rest of the money would be transferred to an account, but she didn't know anything about banks.
After the rape, the victim was not counselled. "We had to go to the police station a few times and a team of women cops assisted us."
The victim dropped out of school after Class 4.