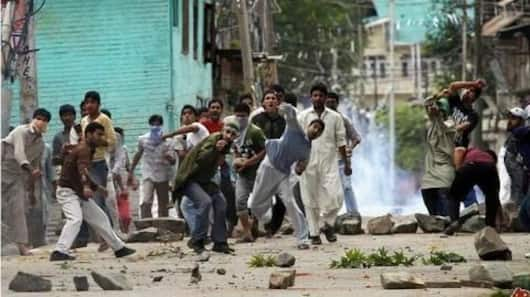 J&K Ramzan ceasefire 'successful', only 5 stone-pelting incidents registered
Only five incidents of stone-pelting were reported in J&K from may 17 to May 21, first five days of suspension of operations by security forces, an official said today.
He added that this is down from 92 incidents of stone pelting in the first five days of April.
J&K police chief S P Vaid said the "Ramzan ceasefire" has been successful thus far.
Initiative has helped improve law and order: DG police
"The initiative of honorable PM has helped in general improvement in law & order (sic)," the state's director general of police tweeted.
The Home Ministry announced on May 16 that security forces will not launch any operations in Jammu and Kashmir during the holy month of Ramzan, to help peace-loving Muslims observe the festival in a peaceful environment.