Sunanda Pushkar death: Court fixes May 28 for next hearing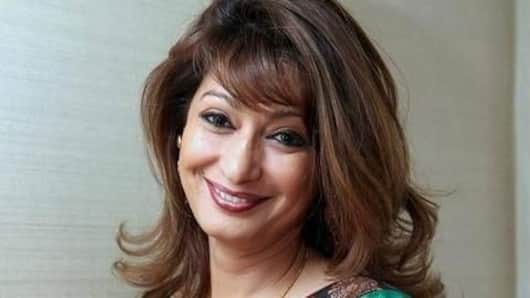 A Delhi court has transferred the Sunanda Pushkar death case to the Additional Chief Metropolitan Magistrate.
The next date of hearing has been fixed at May 28.
Pushkar, former wife of Congress leader Shashi Tharoor, was mysteriously found dead in a hotel room in Delhi in January 2014.
More than four years later, Delhi Police filed a chargesheet against Tharoor for 'abetment to suicide.'
In context
Sunanda Pushkar's death-case to be heard next week
Probe
The twists and turns in the case
Throughout the years, there have been several flip-flops in the investigation. Initially, officials suspected suicide.
Later reports marked the cause of death as "unnatural."
An AIIMS doctor then claimed he was forced to issue a false report.
In January 2015, Delhi Police filed an FIR for the 'murder' of Pushkar.
In the chargesheet filed this month, Tharoor was mentioned as a 'suspect,' not 'accused.'
Tharoor calls chargesheet "preposterous"
1/2 I have taken note of the filing of this preposterous charge sheet intend to contest it vigorously. No one who knew Sunanda believes she would ever have committed suicide, let alone abetment on my part. If this is conclusion arrived at after 4+ yrs of investigation, (contd.)

— Shashi Tharoor (@ShashiTharoor) May 14, 2018
Love India news?
Stay updated with the latest happenings.
Notify Me
Evidence
Emails, text messages and psychological analysis as evidence
Many evidences emerged during the probe. During raids, they found emails from Pushkar, where she hinted she was feeling cheated and "didn't want to live."
A relatively new technique of psychological analysis was conducted on five acquaintances, including Tharoor's help Narain Singh, which established marital-discord.
Delhi Police also sought help from Canada's department of justice to retrieve deleted messages from the couple's Blackberry phones.
Chargesheet
Chargesheet details physical and emotional torture, police say
The chargesheet mentions that Pushkar was "deeply saddened" by Tharoor's flirtatious behavior with Tarar and another woman called Katie, an officer claimed.
The injuries on her body were due to assault by Tharoor the night before she died, it adds.
About the flip-flops, a senior official said this isn't the first time it has happened, but people knew about Pushkar's case since she was a celebrity.
Will Tharoor be arrested? Here's what you should know
In cases under Section 498A, the accused is immediately arrested, but not in this case, probably because, as aforementioned, he has been listed as a 'suspect,' not an 'accused.'