India
More deaths as Vyapam scam unfolds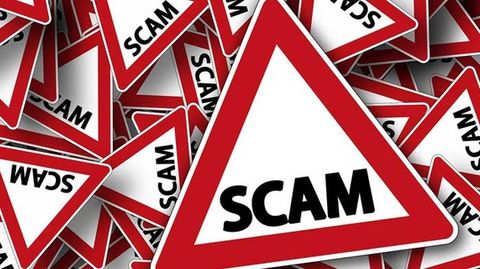 The Madhya Pradesh Professional Education Board scam got enmeshed in further problems as 2 more people accused died, making the number of total deceased in the case 25 (earlier reports had claimed 40 such deaths).
Dr Rajendra Arya who had aided 2 students clear the Pre-Medical Test (PMT) died at Birla Hospital in Gwalior.
Narendra Singh Tomar died in Indore jail under mysterious circumstances.
In context:
Vyapam scam: a scam at its notorious best
24 Jul 2013

MP Pre-Medical Test racket breaks out
Madhya Pradesh Medical Education Department, Madhya Pradesh Professional Examination Board (MPPEB) and Medical Council of India were furnished notices by the MP High Court in kin with the MPPMT (pre-medical test) impersonation racket.
The notices were issued following PIL filed by parents claiming that 300 ineligible candidates secured to get into the merit list.
Dr. Jagdish Sagar and MPPEB employees were the prime accused.
The wide net that Vyapam scam cast

The "Vyapam" scam in MP deals with rigged exams in professional courses like PMT and lakhs of government jobs ranging from patwaris and constables to teachers.
Love India news?


Stay updated with the latest happenings.
19 Jun 2014

100 students arrested in the Vyapam scam
Over 100 students who apparently cleared the Pre-Medical Test (PMT) in the past few years through unfair ways have been arrested by the Special Task Force.
The arrests were made from various districts including Indore, Bhopal, Dhar, Jhabua, Khargone, Indore, Ujjain, Jabalpur and Sagar.
The Leader of Opposition (MP) Satyadev Katare wanted the case to be transferred to CBI due to high-profile involvement.
19 Nov 2014

Former education minister courts scamming trouble
On 16 June 2014, former Minister Laxmikant Sharma resigned from BJP after being sent to 4 days police remand by a local court for his arrest in connection with the Madhya Pradesh Professional Examination Board (MPPEB) scam.
He was subsequently booked for the constables recruitment examinations conducted by MPPEB on 24 June.
On 19 November, he was booked on another scam charge.
23 Feb 2015

MP Governor next to be probed
Madhya Pradesh Governor Ram Naresh Yadav (former Uttar Pradesh CM) came under the scanner of investigating agencies for his son, Shailesh's entanglement in the MPPEB scam.
His son had received money to get 10 students selected in the eligibility test organised for assignment of contract teachers' grade III. This examination was also conducted by Vyapam.
23 Mar 2015

Vyapam whistleblower names CM Chauhan
Prashant Pandey, a forensic expert blew the whistle on how the Special Task Force had relied on tampered evidence in this scam.
He produced excel sheet evidence that had the name of Shivraj Singh Chouhan quoted forty eight times. However, the one used by the inspecting agency to make the chargesheet had none.
His proof was verified by a private forensic lab.
Love India news?


Stay updated with the latest happenings.
Governor's son dies covertly

On 25 March 2015, Shailesh Yadav, the son of Madhya Pradesh Governor Ram Naresh Yadav and an accused in the scam, was found dead in his bangalow.
28 May 2015

Vyapam accused dying mysteriously
At least 40 people associated to the Vyapam case have died under baffling circumstances in the 3 years course of police investigation.
The sudden deaths of the accused is a hindrance to the pace of ongoing probe.
The Special Task Force has also expressed concerns that this may result in the whole truth behind the scam not being able to unfold.
29 Jun 2015

More deaths as Vyapam scam unfolds