India
India finalizes plans for Happiness Ministry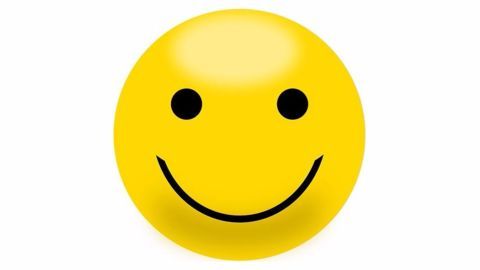 Talk of a Happiness Ministry had been in the wind for the past few months, and India is finally set to establish its first Ministry of Happiness.
The new ministry will be set up by Madhya Pradesh, one of India's poorest states.
Madhya Pradesh Chief Minister Shivraj Singh Chouhan is expected to head the ministry as it was his initiative from the very start.
In context:
Smile! India to create a Ministry of Happiness!
Origins

The concept of happiness as a measure of growth
The concept of a happiness index was first proposed in 1972 by King Wangchuck of Bhutan.
King Wangchuck said that instead of relying on GDP as a measure of Bhutan's progress, it should instead consider "Gross National Happiness".
GNH was to be measured by the peoples' satisfaction with economic progress, their sense of being well-governed and their sense of cultural and national belonging.
Bhutan values happiness

The only country in the world to have a Gross National Happiness (GNH) index is Bhutan. GNH is measured by a person's satisfaction with 9 things - community, culture, governance, knowledge, health, spirituality, psychological well-being, balanced use of time and harmony with the environment.
Love India news?


Stay updated with the latest happenings.
UAE and Venezuela

Happiness ministries around the world
In 2013, the Venezuelan President Nicolas Maduro created new Vice Ministry of Supreme Social Happiness in an attempt to coordinate poverty alleviation programmes set up by his predecessor Hugo Chavez.
Following in their footsteps, the United Arab Emirates set up a Happiness Ministry in early 2016 and appointed ministers of "tolerance" and "happiness" to create social good and promote tolerance in the country.
Plans

Shivraj Singh Chouhan announces plans for a Happiness Ministry
In April 2016, Madhya Pradhesh CM Shivraj Singh Chouhan had announced plans for creating a Happiness Ministry.
The object of the ministry would be to "track growth" based on Bhutan's concept of Gross National Happiness.
Saying that a welfare state cannot only deal with politics and economy, the Chief Minister added that the ministry would be dedicated to "bringing a smile on every face".
Function

How exactly will the Happiness Ministry make people happy?
The Ministry of Happiness will reportedly oversee up to 70 social programmes including meditation, yoga, spirituality, and the arts.
It will also, according to Shivraj Singh Chouhan, be "responsible for happiness and tolerance of its citizens and will rope in psychologists to counsel people how to be always happy".
The ministry, furthermore, will offer free religious pilgrimages for senior citizens.
03 Jul 2016

India finalizes plans for Happiness Ministry
Love India news?


Stay updated with the latest happenings.
15 Jul 2016

MP Happiness Ministry, at your service
The Madhya Pradesh government lauded the inauguration of the country's first Ministry of Happiness.
Chief Minister Shivraj Singh Chauhan said it would work to ensure the happiness of the common man in the state.
He added that a panel of experts would be constituted to recommend suggestions to the ministry to ensure that it carries out its mandate.