India
Draft of Trafficking bill full of "loopholes"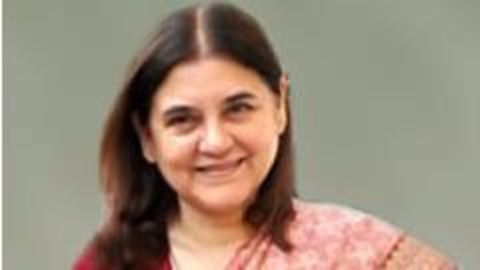 The draft of Trafficking of Persons Bill was released by Union Women and Child Development Minister Maneka Gandhi in New Delhi in May.
Following that, suggestions were asked on the draft of the bill.
Several NGO's have criticised the draft heavily saying that the bill is "vague and full of loopholes."
The NGO's have called for 'better, wider and deeper' consultation on the draft.
In context:
Draft of Trafficking for persons bill 'vague'
The problem

How serious is Human Trafficking in India?
The UN office for Drugs and Crime reports that India is the centre of South Asia and largest growing area in the world for human trafficking.
Mainly, women are brought from poorer neighbours like Nepal and Bangladesh.
Many are forced into marriages or as labours in middle class homes, hotels or are confined in brothels where they are repeatedly raped.
90% increase in human trafficking

According to National Crime Record Bureau, the rate of human trafficking has increased by more than 90 percent since 2009. The data also said that most of the trafficking in India was internal.
Love India news?


Stay updated with the latest happenings.
Existing Laws

The Immortal Traffic (Prevention) Act of 1956
The Immortal Traffic Prevention Act of 1956 is the only law in India dealing with human trafficking. Besides that, it defines trafficking exclusively in terms of commercial sexual exploitation- buying, selling or recruitment of girls and women for prostitution.
The Juvenile Justice Act and Bonded Labour Abolition Act deals with trafficking of children and criminalises bonded labour.
About

What is Trafficking of Persons Bill 2016?
It is a bill to prevent trafficking of persons and to provide protection and rehabilitation to the victims of trafficking and to create a legal, economic and social environment against trafficking of persons.
The bill would treat survivors in need of assistance and protection rather than criminals.
This would be India's first ever anti human trafficking law.
04 Jul 2016

Draft of Trafficking bill full of "loopholes"
Only praise for the draft

Satya Prakash of India Suraksha, a NGO working for margianlised populations said that a good thing about the bill is that it deals with regulation of employment agencies, which play a major role in trafficking labour for domestic servitude.