Telangana: Farmers to get free Rs. 5 lakh life insurance
India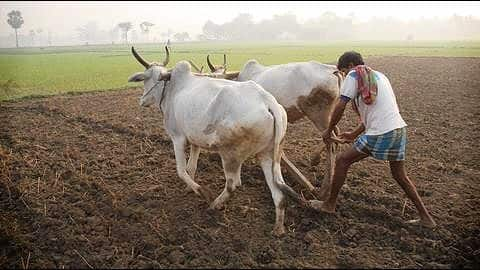 The Telangana Government has announced it would soon implement a Rs. 5 lakh life insurance scheme for farmers in the state.
Under the scheme, to be implemented through the public sector Life Insurance Corporation (LIC), the family of a farmer would get Rs. 5 lakh within 10 days in the unfortunate event of his death, Chief Minister K Chandrasekhar Rao said.
Here's more.
Formation Day
Scheme announced during Telangana formation day celebration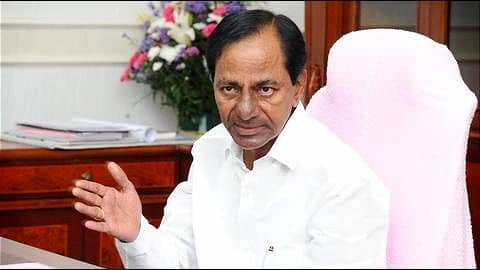 Making the announcement during the celebration of Telangana formation day, CM Rao said the premium for the scheme would be fully paid by the government.
The distribution of insurance papers to the farmers would begin from August 15, he added.
Earlier, the Chief Minister unfurled the national flag and inspected a parade. The state was carved out of Andhra Pradesh on June 2, 2014.
Salary Revision
Announcement of interim relief in-lieu-of salary revision to employees deferred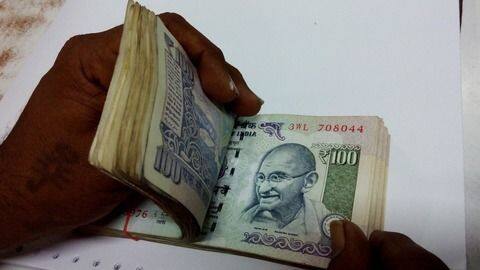 Telangana Government earlier proposed to announce an interim relief in lieu of salary revision to its employees on the formation day but deferred it.
CM Rao held a meeting with senior officials in this regard last night when they suggested it may not be proper to make an announcement on the relief now as the pay revision commission is yet to submit any report.
Information
Free eye camps by state government
Also, from August 15, the Telangana Government would hold free eye-camps under the "Kanti Velugu" scheme, Rao said. Spectacles would be distributed free of cost and free eye surgeries would be performed for the needy patients, he added.
Schemes
Govt lists out welfare, development programs implemented in 4 years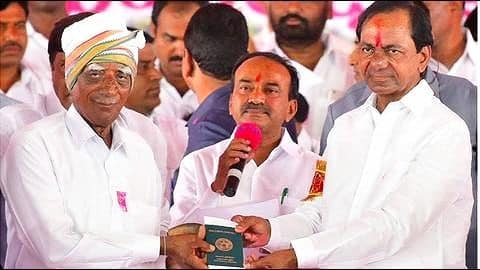 On the occasion of the Telangana formation day, the government listed out the numerous welfare and development programs being implemented over the last four years.
The schemes include social security pensions, "Kalyana Lakshmi" scheme for providing monetary benefit to women, 24-hour free power supply to farmers, update of land records, and the mission "Bhagiradha", a drinking water supply project.
Information
Celebrations at opposition party offices
The Telangana formation day was also celebrated in the offices of opposition Congress, BJP, TDP, and various other government departments. The state government offices in the city were decorated with colorful lighting.