India
Modi's Africa tour to focus on energy, trade talks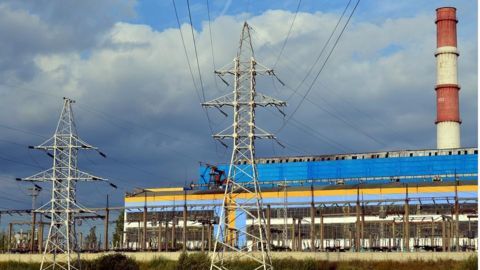 Modi, on his trip to the continent, will hope to engage Africa in partnership for greater investments in the country, and focus on trade and energy development.
Another key point that the Prime Minister hopes to seek co-operation is on countering terrorism and improving maritime security.
Set to cover four countries in the continent, Modi is looking at signing pacts with each country.
In context:
Modi's visit to Africa
India's trade relations with Africa

India was granted about $7.4 billion to help drive developmental and infrastructural projects in Africa over the past four years. Spanning 41 countries, India has enabled nearly 140 projects, with its current trade ties with Africa amounting to a massive $75 billion.
28 Jun 2016

PM Modi to head to Africa, visit 4 nations
PM Narendra Modi will be headed to Africa in early July, and is set to cover partnership talks with several nations in the continent.
He will be covering Mozambique, South Africa, Kenya and Tanzania in five days.
With its trade ties with the African nations dating back to decades, around 10,000 people from the Indian community are expected to attend Modi's gathering in Johannesburg.
Love India news?


Stay updated with the latest happenings.
05 Jul 2016

Fostering greater trade relations between India and Mozambique
It is after almost 34 years that an Indian PM is visiting Mozambique.
With India's strong dependency on pulses from Mozambique, it is hoping to ink an agreement with Mozambique to help rein in the import of pulses for a longer term.
Mozambique is the third largest exporter of natural gas and India is looking to hold bilateral discussions to tap its hydrocarbons sector.
India and South Africa

India and South Africa
South Africa holds historical significance to India since the pre-independence times, and it is after 10 years that an Indian PM is visiting the country.
Modi looks to have bilateral talks with President Jacob Zuma on coal gas reserves and deep mining in the country.
With both countries establishing trade relations in 1994, Modi hopes to collaborate with South Africa on defence manufacturing.
India and Tanzania

Trade relations between India and Tanzania
Trade relations between India and Tanzania have dated back to the 1960's, with India being Tanzania's second biggest investor.
Most trade and development is within the industrial sector, targeting heavy machinery and factory inputs.
During PM Modi's visit to the country, he is is set to hold bilateral discussions across diverse sectors, and is looking to establish further ties in economic and scientific development.
India and Kenya

India and Kenya
The Prime Minister is planning to hold bilateral discussions with the Kenyan President Kenyatta, to help support and partner in sectors concerning sports, especially that of long-distance running.
He is also looking to extend credit availability for educational sectors to students in the country.
Trade relations between the two countries date back to almost 1940's, with India being its largest exporter.
Love India news?


Stay updated with the latest happenings.
What is a "Blue Economy"?

A "Blue Economy" is one that targets economic development via means of exploring natural and marine resources to help produce social necessities for consumption locally, creating a sustainable environment that brings social development. It primarily targets social necessities like health and education, for development.
05 Jul 2016

Modi's Africa tour to focus on energy, trade talks
05 Jul 2016

Enabling greater access to trade with landlocked countries
Modi would explore trade ties that would help India gain access to landlocked countries in the African continent.
He is also looking to tap the blue economy, which would promote access to necessities and increase local production.
Another area that India is looking to strengthen is in terms of maritime security, and counter threats of terrorism through multilateral agreements with the four countries.
09 Jul 2016

Modi talks about growth, Gandhi in Johannesburg
On the 2nd day of his Africa tour, Modi addressed the Indian community in Johannesburg and said that India was working to accomplish over 8% growth in the upcoming years.
He said South Africa was the "karambhoomi" of Mahatma Gandhi, and had "transformed Mohandas into Mahatma".
Modi also undertook a train journey to Pietermaritzburg (from where Gandhi was thrown-off) and visit Gandhi's Phoenix Settlement.