Fighting child sexual abuse: NCERT books may teach genital identification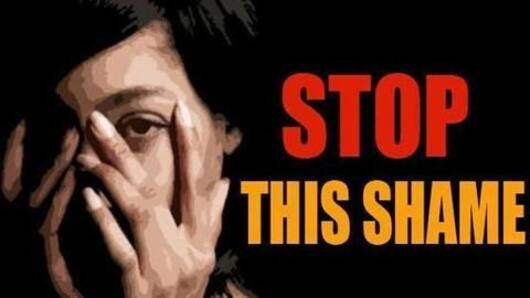 In a bid to impart sex knowledge to kids and help them report incidents of abuse, the National Council of Education Research and Training (NCERT) may include sections on genital identification, in the textbooks.
The move comes after Mahatma Gandhi Institute of Medical Sciences (MGIMS) students concluded, in a study that lack of sex education was the reason why many child sexual abuse cases went unreported.
In context
Soon, NCERT books may include genital identification
The study
The study explains why covering genitals doesn't help kids
Led by Dr. Indrajit Khandekar of the forensic department of MGIMS, the study concluded minor victims failed to express the incident because of lack of knowledge.
In Class 1 and 2 textbooks, the genital of boys and girls are covered, but other parts like stomach and lips are properly labelled.
The NCERT textbooks introduce male genitalia in Class 7 and female ones in Class 10.
The conclusion
Only Tamil Nadu State Board teaches about child sexual abuse
The team went through Class 1 to 7 textbooks of NCERT, CBSE, CISCE-ICSE and state boards. No other state board except Tamil Nadu taught about child sexual abuse, the study found.
The report was submitted to Prime Minister Narendra Modi, Union HRD Minister Prakash Javadekar, and Maharashtra Education Minister.
"Teaching students about these body parts may help increase reporting of cases," explained Dr Khandekar.
Love India news?
Stay updated with the latest happenings.
Notify Me
Even legal experts bat for proper education
"We need to go beyond good touch and bad touch. In western countries, the education starts earlier. This will also help in making a case stronger against the accused," said Flavia Agnes, director of legal centre Majlis.
Way forward
NCERT confirms proposal will be sent to textbook revision committee
The NCERT has taken cognizance of the report and will take appropriate action.
Professor Saroj Yadav, Dean (Academics) at NCERT said the textbook development committee will be informed about the proposal.
"Whatever the committee decides, will be the final revision. So far, we have not decided which class will need a revision," he added.
The revisions would definitely be a progressive step.