National wrestling champion arrested for murder in Rohtak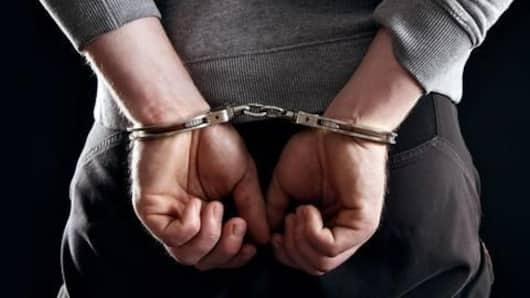 A former national-level wrestler, who turned into a wanted criminal, was nabbed today in Rohtak in a one-year-old murder case.
Rakesh Mokhriya, who in 2003 won a gold medal in a national championship, carried a reward of Rs. 25,000 on his head.
After the murder of Assan village resident Balbir Singh last June, he had apparently been hiding in Rajasthan, waiting for his gang-leader's release.
In context
Wanted criminal, former national-level wrestler, arrested for murder
Background
Rakesh used to represent Haryana in different tournaments
Rakesh, earlier a champion wrestler, used to represent Haryana in national wrestling tournaments.
He also won a bronze at the National Games in 2003.
But two years later, he entered the world of crime when he murdered a Jhajjar resident over a personal rivalry.
He was sent to jail for six years, but even after getting out, he didn't stop his life of crime.
Murder
He ended up committing murder over contract for a liquor-store
Last June, Rakesh and others attacked and murdered Balbir Singh after a dispute broke out over the contract of a liquor store.
Two days ago, police arrested another person involved in the case, who gave them information about Rakesh's whereabouts.
Following a tip-off, they rushed to the Jhajjar bypass Monday night and nabbed Rakesh. A country-made 30 bore pistol was seized from him.