Kolkata: College student tries supplying heroin to jailed boyfriend, arrested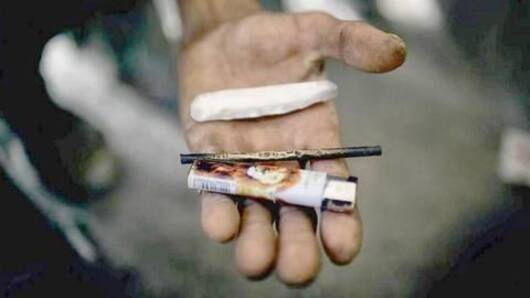 On Tuesday, the police arrested a college student who attempted to supply 200 gms of heroin to her boyfriend in Dum Dum Correctional Home, Kolkata.
She was slapped with various charges and is scheduled to appear before the district court.
The authorities became suspicious when they saw her handing him a case containing talcum powder.
Here are the details.
In context
Kolkata: Woman tries giving jailed boyfriend heroin, arrested
Details to know
This was the college student's second visit to her boyfriend
The second-year college student, Susmita Malakar was visiting her boyfriend Bhagirath Sarkar at the correction center for the second time.
Sarkar has charges of attempted murder and narcotics on him, but Malakar doesn't have any criminal record.
Police believe the drug may have been meant for other inmates, as 200 gm was a big amount for a single person.
The attempt: How Susmita tried smuggling the heroin into prison
"The prison guards became suspicious while she was handing over a case purportedly containing talcum powder to Sarkar and challenged her. About 200 grams of heroin was found inside the powder case," said a jail official. Sarkar has been in prison for five months.
Love India news?
Stay updated with the latest happenings.
Notify Me
Looking back
Earlier, a doctor tried smuggling cash, drugs into prison
This incident comes days after Amitabha Chowdhury, a contractual doctor at Alipore Central Correctional Home was caught smuggling drugs and other items.
Chowdhury tried to smuggle cash amounting to Rs 1.45 lakh, 35 mobile phones, two kilograms of cannabis and four litres of alcohol.
Ironically, Chowdhury had no financial needs. He got Rs. 50,000 army pension and Rs. 90,000 salary from the state government.
Lesson learnt
Meanwhile, here's what authorities are planning to do
The incidents in a matter of few days have given authorities sleepless nights. As they are trying to find out if others were involved with Malakar, they are taking steps to ensure banned objects don't enter prison.
West Bengal's Correctional Services minister, Ujjal Biswas said, "We are leaving no stones unturned to plug the loopholes."