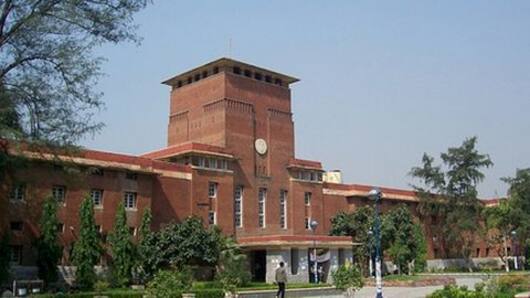 Delhi: DUTA decides to continue evaluation boycott against UGC's notification
In a General Body Meeting, Delhi University Teachers' Association (DUTA) has decided to continue its evaluation boycott by adopting a resolution.
DUTA, which has been protesting over a month now against faculty reservation mechanism, said they demanded that the UGC's roster notification of March 5 be put in abeyance to ensure that no working ad-hoc or temporary teacher is displaced in the new academic-session.
University appealed thrice in to end DUTA's evaluation boycott
Meanwhile, the university again appealed to teachers to end their evaluation boycott in larger interest of students. This is the third time in two weeks that the varsity has issued such an appeal.
On other pending issues regarding counting of past services for promotions and absorption and regularization of all ad-hoc, DUTA has demanded holding meetings with the vice-chancellor, the teacher's body said.