IITs release extended list of JEE-Advanced, 31,980 students qualifying now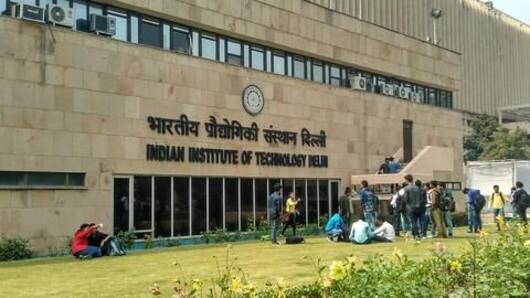 After intervention from the HRD Ministry, the IIT Joint Admission Board (JAB) has announced that the number of qualifiers has increased to 31,980 after the issuance of a supplementary list.
By rule, the number of shortlisted candidates must be at least twice the number of seats (11,279), but only 18,138 had cleared the JEE Advanced this time.
This raised concerns of seats going vacant.
In context
IITs release extended list of JEE qualifiers
HRD Minister Prakash Javadekar makes the announcement
...If necessary by releasing a supplementary list."

— Prakash Javadekar (@PrakashJavdekar) June 14, 2018
Selection
Here's how the selection process for IITs work
IIT aspirants have to first appear for the Main. Those who clear it move on to the Advanced.
Students shortlisted here then undergo counseling to determine course and institute.
However, a lot of students who don't get their preferred course, branch or institute tend to drop out, so by rule, an adequate number of candidates are shortlisted to ensure no seat is left out.
Love India news?
Stay updated with the latest happenings.
Notify Me
Vacancies
Rising number of vacancies at IITs a cause for concern
Last year, seats were fewer (10,998) and qualifiers more (51,000), yet 121 seats were left vacant after seven rounds of counseling.
The number of seats left empty has been increasing: in 2014, there were three, 50 in 2015, and 96 in 2016.
According to IIT-Kanpur, the 2018 JEE-Advanced organizer, an "error-free question paper" was the main reason behind the fall in qualifiers this time.
JAB calls emergency meeting to address the matter
To address the matter, the JAB called an emergency meeting yesterday, even as some officials insisted there's no cause for worry. "Last year, the last rank at which a seat was allotted was less than 14,000," so 18,138 students should be enough, one explained.
HRD
HRD passes directions for supplementary list
Late last night, the HRD directed the JAB to issue a fresh list with twice the number of students in each discipline.
No reserved seats will be left unfilled, HRD Minister Prakash Javadekar said. The list will also apply to general students if there are vacancies.
Those named newly can fill their choice of course starting tomorrow, when application for counseling begins.
Check if you have made it to the extended list
To check if your name is on the extended list, go to the official Advanced website at www.jeeadv.ac.in. Login with your registration number, date of birth, mobile number and email address to view results. JAB had said it would announce the new list at 4pm.