DU's unique BTech program offers interesting subjects, hands-on learning experiences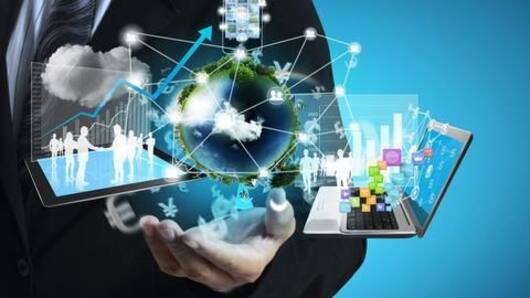 Confused about what to do after Class 12? Looking for a course that's unique and promising?
Try the four-year BTech program in Information Technology and Mathematical Innovations offered by the Cluster Innovation Centre (CIC), Delhi University (DU).
It is the only BTech course in DU for which it has its own admission process. You need 60% in boards to qualify for it. Here's more.
In context
DU has a unique BTech program
For admission, you have to clear an entrance test
According to Gurpreet Singh Tuteja, deputy dean of students' welfare, the course admits 40 students annually, but receives over 200 applications each year. To appear the entrance exam, you need 60% in your 'best of four' subjects, which compulsorily include mathematics. This year, the exam is on June 21.
Syllabus
Projects, internships and more are graded
The course is significantly different than most BTech programs, says Dr HP Singh, Director, CIC. For one, the evaluation method here gives 60% weightage to hands-on learning - individual projects, semester-long projects, internships and more.
The eighth semester covers a six-month internship.
All such projects are graded to "incentivize independent study and excite students about things they study in theory," explains Shobha Bagai, Program Coordinator.
Love India news?
Stay updated with the latest happenings.
Notify Me
Subjects
The choice of subjects is interesting too!
The papers are also interesting and unique. There are subjects like 'environmental consciousness,' 'art of communication,' 'creative writing' and 'science, philosophy, truth.'
"Students have the option to pick a mentor from outside their institution as well," said Bagai.
In addition to the major papers, students can pick one from three substreams- electronics & embedded systems, system biology, and economics & management- as a minor.
You can find more details here
For those studying this program, CIC offers a well-equipped campus and state-of-the-art amenities. Classrooms are laptop-friendly and have projectors installed, while the labs facilitate innovation-based research. For more details, visit the official CIC website at www.ducic.ac.in. What's the result date of this cic exam
Asked on 05-07-2018 by VIKAS RAJPUT
Answered by NewsBytes
The result of CIC DU is yet to be declared. The officials have not announced the tentative dates of result till now. You can visit the website of CIC and check results after some time.

Is it possible to apply now without JEE Mains or any registration?
Asked on 15-06-2018 by NEELAM KAUSHIK
Answered by NewsBytes
No, it is not possible now. Moreover, the selection to this course is on the basis of an exam conducted by DU itself. Also, the online registration dates for UG Admissions in DU are now closed, so you cannot apply.

More questions