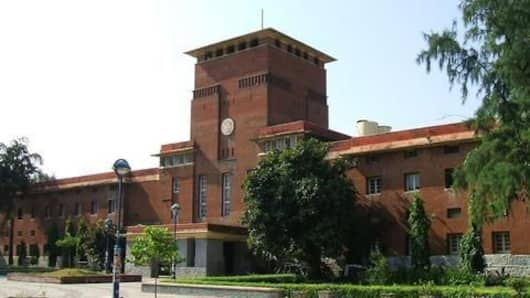 Delhi: Row between DUTA, DU administration over reservation mechanism ends
The deadlock between Delhi University Teachers' Association (DUTA) and DU administration over several issues, including a new faculty reservation mechanism, ended after a meeting between the Vice-Chancellor and DUTA.
Considering the situation precipitated by UGC's March 5 notification on the reservation roster, the VC assured that all working ad-hoc faculty would continue in the new session, subject to Supreme Court hearing on July 2.
VC appeals to DUTA to end month-long evaluation boycott
The Vice-Chancellor made an appeal to DUTA to lift its nearly month-long evaluation boycott in the interests of students.
"The DUTA has called for an emergency DUTA executive (meeting) on Monday to be followed by a general body meeting on the same afternoon, to review the current situation and decide on the future course of action," the teachers' association said.
New reservation formula might cut some posts available for SC/ST
Following an Allahabad High Court order from April last year, upheld by the SC, the University Grants Commission (UGC) on March 5 announced a new mechanism for implementing faculty reservations, which is calculating total posts department-wise rather than institution-wise.
It is believed that the new reservation formula would cut the number of posts available for SC and ST candidates.