India
Oil companies authorised to raise kerosene price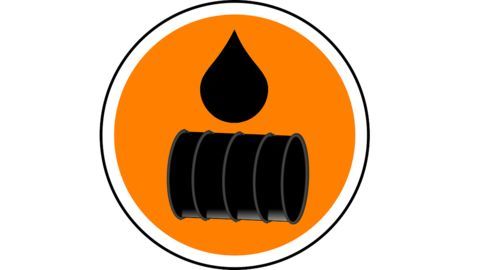 On 1st July, 2016, the Government of India increased the price of kerosene by 25 paise per litre.
The country will see the first raise in the price of the highly subsidised cooking and lighting fuel in five years.
According to a senior official, "Petroleum Ministry has conveyed to oil marketing companies to raise kerosene price by 25 paise every month till April 2017."
In context:
India appeases oil PSUs
Before the price hike

Before the price hike of 25 paise, 1 litre of kerosene cost Rs.14.96 in

Delhi

. The last price hike occurred in June 2011, when the price was raised by Rs.2.64 per litre.
Current Subsidies

Selling price of Kerosene and LPG
Presently, the cost at which Kerosene and LPG are sold is well below their cost of production.
The Public Distribution System (PDS) of India sells kerosene at Rs.14.96 per litre, Rs.13.1 lesser than its cost of production.
Of the Rs.13.1 discount, Government of India pays subsidy worth Rs.12 and the rest is borne by petroleum companies like ONGC.
Love India news?


Stay updated with the latest happenings.
ONGC

Oil and Natural Gas Corporation
Oil and Natural Gas Corporation (ONGC) is an Indian multinational oil and gas company which has its headquarters in Dehradun, Uttarakhand, India.
A Public Sector Undertaking (PSU) of the Government, it falls under the administration and control of Ministry of Petroleum and Natural Gas.
About 69% of India's crude oil and 62% of its natural gas is produced by ONGC.
14 Jul 2016

Oil companies authorised to raise kerosene price
ICRA

ICRA Limited was found in 1991 by financial institutions, commercial banks and financial services companies as a professional, independent Information and Credit Rating Agency.
Statistics

Estimates by ICRA
ICRA estimates that the hike in kerosene prices will reduce the overall subsidy by Rs.760 crore in Fiscal Year 2017 and Rs.2,040 crore in Fiscal Year 2018.
"As kerosene subsidies beyond Rs.12/litre are expected to be borne by PSU companies, they would be major beneficiaries of the reform", it said.
Kerosene subsidies were expected to be in the range of Rs.9,000-12,000 crore in FY17.
Love India news?


Stay updated with the latest happenings.
Deregulating diesel prices

The previous UPA government headed down the same road and increased diesel prices in small quantities of 50 paise per litre per month. This helped the NDA government to deregulate diesel prices in 2014.