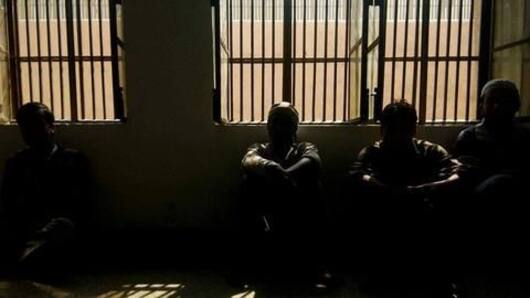 Man gets life imprisonment for raping 62-year-old woman in MP
A court in Ambah town in Morena has awarded life imprisonment to a man for raping a 62-year-old woman in 2016.
Additional sessions judge Dharmendra Tada yesterday pronounced the punishment to the accused, Chandrapal, 35, and also imposed a fine of Rs. 2,000 on him.
The accused had raped the elderly woman on August 15, 2016, at her house in Khajuri road area.
Accused threatened to kill victim when she resisted his move
Additional public prosecutor Ramniwas Singh Tomar said, "The accused had beaten up the woman and threatened to kill her when she resisted his move. Later, the accused was arrested and a case registered against him under relevant Indian Penal Code sections, including 376 (rape)."
When life imprisonment in our country means only bloody senseless 14 years, then why the hell such a 'phrased' term as life term? Or sentenced for life?
Asked 2018-06-20 21:20:53 by Arko Probho Bhaduri
Answered by NewsBytes
There is no such thing as life imprisonment being for 14 or 20 years. That is a misconception spread out in India. Supreme Court of India has already clarified that life imprisonment means that the convict will be in prison until the end of his/her life. The 14-year limit comes from a separate provision in the Criminal Procedure Code.