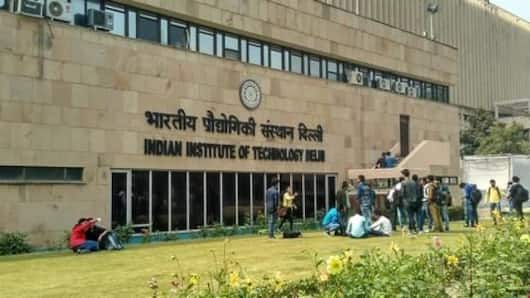 Only 46 of top 1,000 scorers in JEE-Advanced are girls
The abysmal sex ratio at the premier IITs shows no signs of improving. This time, only 14 girls feature among the top-500 scorers in the JEE-Advanced, and 46 among the top-1,000.
Last year, there were 68 girls among the 1,000.
This came after the HRD decided to add 800 more seats to accommodate more girls, for them to constitute 14% of the students.
For girls, female-only seats are the first option
Last year, the Joint Admission Board (JAB) had said it will implement a 14% reservation in seats for girls from the 2018 session.
Girls can enter IITs through general seats or these female-only ones. According to rules, they can compete for a general seat only if they don't get one from the female-only categories.
The reserved seats will also follow reservation norms.
Despite such norms, alarmingly few girls qualified this time
Despite efforts, only 3,000 of the top-24,500 candidates shortlisted this time are girls. Among the top-5,000, there are 410 girls, and in the top-10,000, there are 935 of them. Including the girls-only quota, the 23 IITs have roughly 12,000 seats, of which 1,202 are girls.
Love India news?
Stay updated with the latest happenings.
Yes, notify me
Goal is to take girls' share in IITs to 20%
Other attempts have been made to increase the share of girls in the IITs too. For one, the cost of admission forms was reduced, but it didn't produce the desired results.
Next year, more seats would be added to take the proportion of girl students to 17%.
The goal is to make girls account for 20% of the IITs' strength by 2020.
Nearly 32,000 students have cleared the Advanced this time
This time, 18,138 students had initially cleared the Advanced, but considering the number of shortlisted candidates must be at least twice the number of seats, a supplementary-list was later issued.
The number of qualifiers then increased to 31,980.
Incidentally, the number of seats left empty has also been increasing: in 2014, there were three, 50 in 2015, 96 in 2016 and 121 in 2017.