India
10 jawans killed in Aurangabad in Naxal bomb blast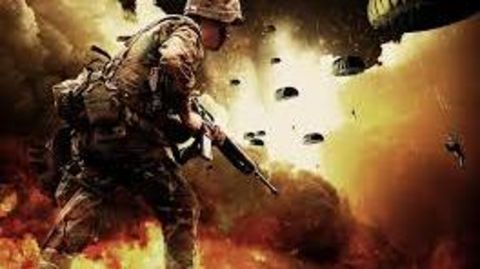 Ten jawans were killed in a roadside bomb blast that was set off by naxals in Bihar's Aurangabad district.
The bomb blast was the result of a confrontation between the commandos and the Naxalites early Monday, that later killed three Naxals.
This was touted to be one of the biggest casualties in the region.
Enforcements have reached the site and search operations are ongoing.
In context:
Naxal blast kills 10 jawans in Bihar
Naxalites are the individuals often involved in gun battle and conflicts with the Indian government, over land rights and other territorial issues that they claim support the poor.
The conflict can be traced back to almost 49 years, when CPI(M) party leaders protested against landlords to distribute land rights to field workers.
The ongoing struggle has claimed the lives of thousands of people.
COBRA Battalion

India's CRPF's elite battalion COBRA was specifically formed to target the growing naxalist activities, and counter the Maoist insurgency. With about 10,000 highly trained personnel in its division, the battalion is one of the best-equipped in India.
Love India news?


Stay updated with the latest happenings.
19 Jul 2016

10 jawans killed in Aurangabad in Naxal bomb blast
19 Jul 2016

Specifics: What happened on the fields?
The killed commandos had been a part of the Central Reserve Police Force's elite division called COBRA.
It was reported that eight of the jawans had been killed when firing started, while two others succumbed to injuries.
The jawans had been returning from a mission, when they fell victim to the IED blast.
The bad weather has resulted in rescue operations taking a hit.
Relief operations

"We sent a helicopter, but it was unable to evacuate our people as the

Maoists

engaged our forces in heavy firing. The Gaya

international airport

will be open throughout the night, and BSF choppers are on standby."- Kumar Ravi, District Magistrate of Gaya.
Naxal insurgency

The rising Naxal rebellion
Over the last five years, Naxalist-related activities alone have killed over 300 jawans operating in the terror-sensitive zones of Eastern India.
Recent attacks have been more frequent, when in March, over 10 jawans were killed in a bomb blast.
Yesterday's bomb blast is expected to claim more lives, after many were left grievously injured and police reports suggested poor healthcare provisions in the area.