India
Cow Carcass unloaded in front of Collectorate in Gujarat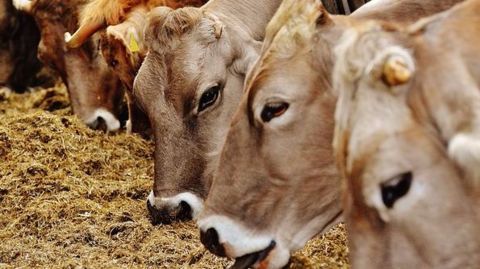 A truckload of carcass of cows was unloaded by Dalits in front of the collector's office in Surendranagar district, Gujarat.
This was done as a mark of protest against the thrashing of Dalits that occurred in Mota Samadhiyala village of the Gir Somnath district on 11th July, 2016.
They threatened to stop carrying away the dead animals, as has traditionally been their task.
In context:
The atrocities faced by Dalits
Events

Dalits beaten by 'Cow Protectors'
Four Dalit men (tannery workers), according to the police, were tied to an SUV and were stripped and flogged by self-proclaimed cow protectors in Una, around 360 kms from Ahmedabad.
The video was uploaded online in the form of a "warning".
The victims, allegedly accused for skinning cows alive, claimed to be taking the skin off dead carcasses.
State Government reacts

Government ordered a Criminal Investigation Department probe into the incident and said that it would bear the cost of the victims' treatment. A statement from CM Anandiben Patel's office said, "A special designated court will be set up for speedy trial of the case."
Love India news?


Stay updated with the latest happenings.
19 Jul 2016

Cow Carcass unloaded in front of Collectorate in Gujarat
Crime Rate

2014 saw a 19% increase in crimes against Dalits
On top of a 17% increase in 2013, crimes against Dalits rose by 19% in 2014, with as many as 744 murder cases against 676 in 2013.
2,233 Dalit women were victims of rape in 2014; up from 2,073 in 2013.
There was also a rise in kidnappings and abductions. 755 kidnappings took place in 2014 against 628 in 2013.
Caste-related violence

According to a report by Human Rights Watch, "Dalits and indigenous people continue to face discrimination, exclusion, and acts of communal

violence

. Laws and policies adopted by the Indian government provide a strong basis for protection, but are not being faithfully implemented by local authorities."
Love India news?


Stay updated with the latest happenings.
08 Sep 2016

Police file chargesheet in Una flogging case, 4 cops arrested
Gujarat Police has filed a chargesheet in the case of dalit youths being flogged by self-styled 'cow protecting' vigilantes, against 34 people including 4 policemen.
The four police officers were arrested for dereliction of duty and failure to stop a crime.
The accused have been charged under several IPC sections including 307 (attempt to murder), 342 (wrongful confinement), 147 (rioting), and 120-B (criminal conspiracy).