AIMPLB meet next-month; Ayodhya issue may come up for discussion
India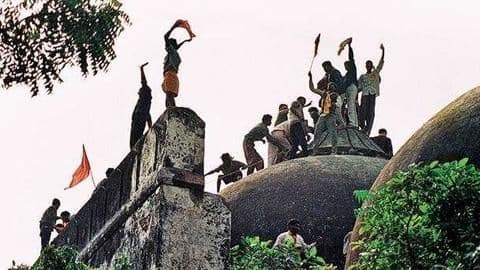 The Ayodhya issue is likely to come up for discussion at the All India Muslim Personal Law Board's one-day executive meeting to be held in the Islamic seminary Nadwa in Lucknow on July 15.
41 members of AIMPLB will be attending the meeting.
This comes against the backdrop of statements by some leaders favoring construction of the Ram Temple in Ayodhya.
Here's more.
Supreme Court decision
AIMPLB will accept SC's decision on Ayodhya issue: Board member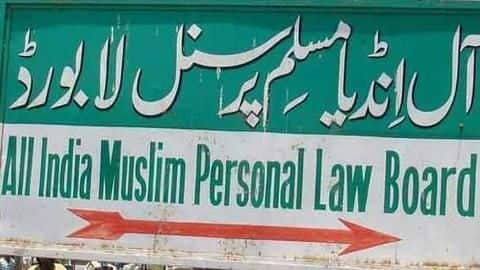 "Statements on the sensitive Ayodhya issue are coming. Some are saying the decision will be in favor of a particular side. Such statements are an attempt to belittle the highest court. It might be discussed in the meeting," Board member Maulana Khalid Rashid Farangi Mahali said.
He said the Board has already said it would accept the decision of Supreme Court on the issue.
Quote
Ram Temple construction will start after 2019 elections: Ram-Janmbhoomi Trust
Recently at a program in Ayodhya, Ram Janmbhoomi Trust member Ram Vilas Vedanti, in the presence of CM Yogi Adityanath, had said, "If the Supreme Court decision on the matter comes before 2019 its okay otherwise construction of Ram Temple will be started in Ayodhya."
Aggressive statements
Statements from VHP indicate it may restart Ram Temple movement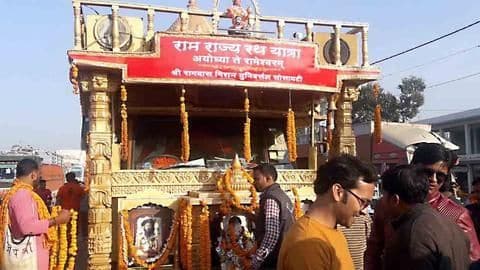 Vishwa Hindu Parishad has also indicated it may restart its movement for Ram Temple, saying the organization will consult saints on the "future course of action" if SC doesn't give its verdict on the issue in next 3-4 months.
Former VHP leader Praveen Togadia also said if construction of the temple didn't start within four months, he would march towards Ayodhya in October.
Information
Apprising lawyers about Sharia laws will also be discussed: Mahali
At the Board meeting, the matter of apprising lawyers about Sharia laws will also be discussed. "This will help in the matter related to Muslim personal law in courts," Mahali said.