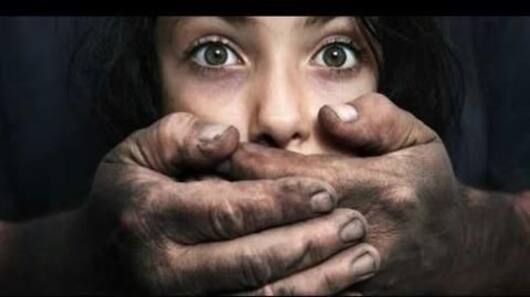 Humanity dies: 8-year-old raped in Mandsaur, chilling Nirbhaya-like details surface
The eight-year-old girl, who was gang-raped in Madhya Pradesh's Mandsaur, is too traumatized to talk, doctors said.
They revealed the victim's throat was slit and objects inserted into her private parts. The brutally violated victim used gestures to tell her mother about 'two uncles', who raped her.
Following the cues, police arrested prime accused Irfan Khan on Thursday. His accomplice Asif was nabbed a day later.
Girl's nose was injured, privates brutally violated with stick
The details of horrific-rape of minor will remind you of brutal treatment of Nirbhaya in Delhi in 2012.
The girl had bite marks on her body, her nose was badly injured and rectum ruptured.
Doctors believe rod or wooden stick was inserted into her private parts, in an attempt to draw her internal organs.
"She is too traumatized even to talk," a paediatrician said.
Love India news?
Stay updated with the latest happenings.
Yes, notify Me
Doctors say victim is responding to treatment, but still critical
The doctors had to cut some nerves to operate the girl. Three surgeries were performed for two hours to treat her. Despite recovering slowly, she is still critical, doctors at Indore's MY Hospital said.
Victim was waiting for father after school, Khan raped her
Just as the victim was waiting for her father after school, 20-year-old Irfan Khan, a laborer, lured into a secluded place and raped her. He then left her in a pool of blood.
Khan supposedly has a criminal record. He was nabbed within 24 hours of the rape with the help of CCTV footage.
Asif has also admitted to raping the victim, upon arrest.
Earlier, Shivraj Singh Chouhan backed death sentence for accused
Based on the medical examination, the police slapped sections of IPC for rape and kidnapping on the accused. The POCSO act was also revoked in the complaint.
Speaking on the rape, Chief Minister Shivraj Singh Chouhan said, "The case should be heard in court soon and the accused should be hanged till death for the heinous crime he committed.
Accused will not be given burial space, religious head declares
Mandsaur's local Anjuman Islam head, Yunus Sheikh said Khan would not be given a burial space after death. Meanwhile, lawyers have declared they will not represent him in court.
On Friday, residents of neighboring Neemuch district came on streets to protest the rape and demanded death sentence for the accused.
"A judicial magistrate remanded Khan to five days' police custody," an official said.
When will Jamia Milia Islamia declare the result of Bsc bioscience/biotechnology?
Asked 2018-06-30 12:04:54 by Rehbar Ahmed
Answered by NewsBytes
There is no official announcement regarding the result date of B.sc Bioscience/Biotechnology, however, the tentative date is said to be within the first week of July. Keep visiting the university website.
When will DU declare the result of BSC in physical education, health education and sports?
Asked 2018-06-30 12:04:14 by Rehbar Ahmed
Answered by NewsBytes
DU has not confirmed the result date yet but it is most likely to announce the results before 6th July 2018. It will be uploaded to your dashboard.