India
342.65 million Indians use Mobile Internet Services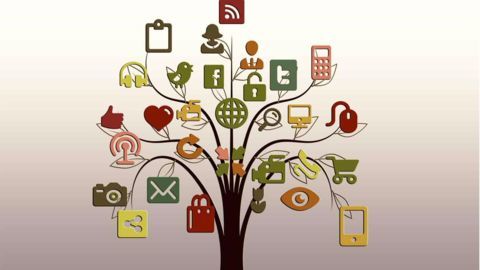 In March 2016, the total number of mobile Internet subscribers reached 342.65 million.
In a Parliament meeting on 20th July, 2016, Telecom Minister Manoj Sinha shared data which showed that a total of 34,26,54,750 people used mobile Internet services in India as on 31st March, 2016.
A list of 138 mobile Internet service providers was shared by the Minister.
In context:
Mobile Internet Usage in India
IAMAI

Internet and Mobile Association of India
The Internet and Mobile Association of India (IAMAI) is a non-profit industry body which is registered under the Societies Act of 1986.
It brings to light the problems and requirements of businesses to consumers, shareholders, investors and the Government of India.
IAMAI's main purpose is to increase the efficiency and reach of Value Added Services regarding cell phones and online services.
04 Feb 2016

371 million Mobile Internet users in India expected by June'16
A report by the Internet and Mobile Association of India expects mobile internet users in India to grow by 55% to 371 million in June 2016.
India's mobile internet user base showed an increase from 238 million in June 2015 to 306 million in December 2015.
Share of mobile internet (% of data in bill) grew from 54% in 2014 to 64% in 2015.
Love India news?


Stay updated with the latest happenings.
Rural India usage

There was a 93% increase in Mobile Internet usage in rural India from December 2014 to December 2015.
21 Jul 2016

342.65 million Indians use Mobile Internet Services
Statistics

Ranking of Mobile Internet Service Providers
Bharti Airtel stands first in the list of Mobile Internet Service providers accounting for 90.53 million Internet subscribers.
Vodafone followed with 67.55 million subscribers, Idea Cellular with 44.03 million and Reliance Communications with 39 million.
MTS, MTNL and Videocon hold around 2 million Internet subscribers; other companies hold less than a million.
Reliance Jio had only 1 subscriber as of 31st March, 2016.
Region-wise Usage

Maharashtra

stands first with a maximum number of 19.72 million Internet subscribers being from the state. In the Rural Internet Segment, Uttar Pradesh East topped with a total of 11.21 million subscribers.