India
India deploys tanks in proximity to Aksai Chin: Investors jittery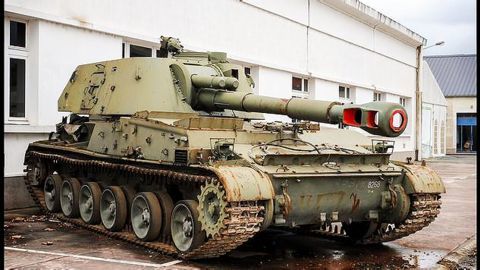 India is in the process of deploying 100 Russian tanks and fortifying its troops along the disputed LoC near Ladakh.
This is in response to China's targeted efforts to build up infrastructure and military strength across LoC in PoK.
Chinese media houses stated that developments are being keenly watched as it could impact investor sentiment in China due to India's "aggressive" stance.
In context:
Tanks at the border: India, China and Ladakh
British Raj

Simmering conflict over Aksai Chin
Aksai Chin is one of the two main disputed territories between India and China: India claims it as part of Kashmir.
Contradictory claims over Aksai Chin stem from ambiguity of borders drawn by the British in demarcating their Empire and China.
New Delhi relies on the Johnson-line that places Aksai Chin under Indian control; China adheres to MacDonald-line that treats it as Chinese territory.
Aksai Chin

Spread over an 42,685 sq km, Aksai Chin's literal meaning appears to be "Chin's desert of white stones". Geographically, it is a part of the Tibetan Plateau; nearly uninhabited it receives little rain or snow as the Himalayan ranges block the Indian monsoon.
Love India news?


Stay updated with the latest happenings.
April 2016

China's determined focus on infra projects across LoC: India furious
China's focus on building bridges, hydro power projects and upgrading roads across LoC in Pok (Pakistan occupied Kashmir) has raised the hackles of India's security establishment.
India formally conveyed its discomfiture to China and explicitly asked it to cease such construction.
China's easy access to PoK has led India to question motives of China's geo-strategic gambit in Pakistan.
21 Jul 2016

India deploys tanks in proximity to Aksai Chin: Investors jittery
T-72 Russians Tanks in Ladakh

This is the second time in history that tanks have been moved to the front line in Ladakh. Temperatures can go down to -45 degrees and the Army uses special lubricants, fuel and tanks are revved up twice every night to keep systems in order.
Details

China's growing clout in PoK
China's relationship with Pakistan has considerably evolved in recent years; Xi Jinping's announcement of a China-Pakistan Economic Corridor and pledging $46 billion towards it has put the spotlight on PoK.
Developments along Karakoram highway, connecting Xinjiang in China and Gilgit-Baltistan of Pakistan has unnerved India.
Analysts are of the view that Karakoram's commercial and military utility "could serve as strategic choke points vis-a-vis India."
Love India news?


Stay updated with the latest happenings.
09 Dec 2016

China conducts military drills near Aksai Chin
The People's Liberation Army's Western Command, which is in charge of Aksai Chin has launched a massive military operation in the region involving over 10,000 soldiers.
Beijing said the drills are taking place on hills at altitudes up to 4000 meters with "missions relating to camouflage, intelligence, reconnaissance and counter attack."
However, the exact location of the drills have not been revealed.