NCERT recommends opening schools in minority populated areas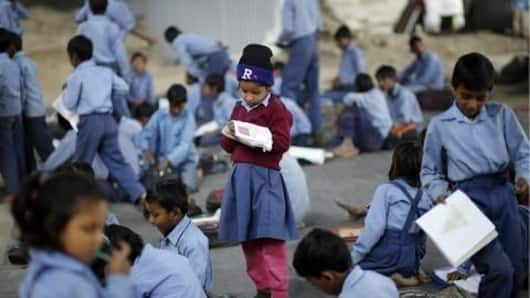 The NCERT has recommended opening schools in minority populated areas and giving their culture the due representation in the curriculum to address various problems like discrimination and harassment of minority community children.
It also suggested that festivals related to religious minorities be celebrated in schools.
The council recommended sensitization of all teachers to issues of cultural and religious diversity, especially related to religious minorities.
In context
NCERT suggests opening schools in minority areas
Discrimination
Minority children go through many kinds of discrimination: NCERT
NCERT states that minority children go through other kinds of discrimination like a different school and classroom environment, and cultural and religious domination.
"Children of minorities at times find the prayers in the school assemblies and picture of Gods on the walls alien to them. Sometimes comments on food habits are found to be offensive by one or the other community," it said.
Urdu medium schools should be established in Muslim areas: NCERT
Urdu medium schools should be established in Muslim concentrated areas where the language is likely to be the mother tongue of children, the manual proposed by NCERT said, asking to ensure learning Urdu as a second language and availability of Urdu teachers in such schools.