India
Judith D'Souza rescued; soon to return home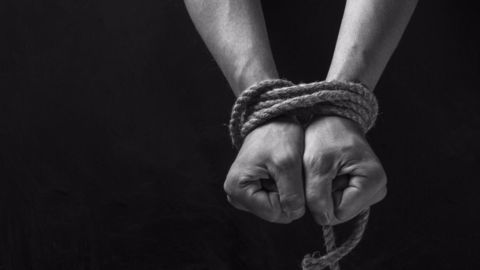 The D'Souza family breathed a sigh of relief as the news of Judith's rescue came in six weeks after her kidnapping.
Judith D'Souza is set to arrive in Delhi this evening accompanied by Manpreet Vohra, the Indian Ambassador to Afghanistan.
While the details of the rescue have not been made public, it is known that she was abducted by "gangsters, not terrorists".
In context:
Judith D'Souza's kidnapping and rescue
09 Jun 2016

Indian NGO worker kidnapped in Kabul
40 year-old Judith D'Souza, an Indian aid worker who had been working in Kabul with the Aga Khan Foundation since July 2015, was abducted from the Qala-e-Fatullah area of Kabul at night.
Investigators said that D'Souza was probably being held by one of the organized crime cartels who made money by abducting foreign nationals.
Investigators detained two men for questioning.
Judith D'Souza

Who is Judith D'Souza?
Judith D'Souza, a Kolkata resident, completed her schooling from Loreto Day School.
After completing her Bachelors degree in English Honours from St.Xavier's College, Kolkata, she went on to complete her Masters in Social Work from the University of Mumbai.
Prior to joining the Aga Khan Foundation in 2015, she worked for 15 years in reputed NGOs, actively working on poverty, gender issues, environment etc.
Love India news?


Stay updated with the latest happenings.
11 Jun 2016

MEA assures D'souza's family about her rescue
Minister of External Affairs, Sushma Swaraj, told D'souza's family that the Government would "spare no effort to rescue her".
Meanwhile, Manpreet Vohra, the Indian Ambassador to Afghanistan, met with top security officials who oversaw the launch of a massive effort to rescue D'souza.
The Aga Khan Foundation reportedly was also coordinating efforts with the Indian Embassy for Judith D'souza's rescue.
23 Jul 2016

Judith D'Souza rescued; soon to return home
The D'Souza family thanks the Government

"We are thankful to the Indian Government for the rescue of our sister. We are now waiting for her to be back home. We would request the media to respect our privacy," said Judith's sister, Agnes D'Souza.