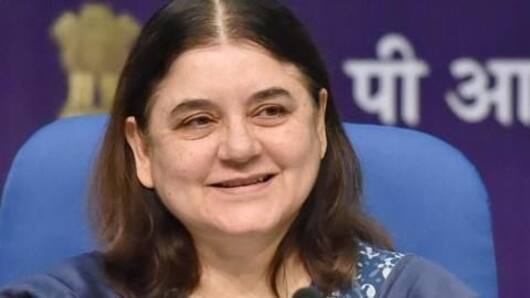 Let single-mothers file PAN-applications without naming child's father: Maneka Gandhi
Women and Child Development (WCD) Minister Maneka Gandhi is fighting again to make things easier for single mothers.
Gandhi has urged Finance Minister Piyush Goyal to consider letting such women apply for their children's PAN without mentioning the name of their husband/partner.
Presently, the father's name is mandatory, but the sensitivities of divorced, separated, adoptive or otherwise single mothers should be respected, she said.
PAN and its uses
The PAN is a 10-character alphanumeric identity allotted to adults and children alike by the Income Tax (I-T) department. Its primary purpose is to ensure tax compliance, but it is widely accepted as a valid identity proof in India.
'Giving priority to single women adopting children'
Gandhi wrote in a letter to Goyal that many women are nowadays divorced or separated from their husbands.
"Keeping in view the sensitivity of such single mothers, it is important to give them option of not having to mention the names of their ex-husbands on the statutory applications."
Moreover, more single women are now adopting children. "In such cases, there is no father of the child."
Love India news?
Stay updated with the latest happenings.
Yes, notify Me
In 2016, she won the same war for passports
In 2016, Gandhi successfully led a campaign to amend India's passport laws, at the end of which the foreign ministry saved single mothers the trouble of getting their former partner's signature and no-objection certificates.
Currently, the name of only one parent or guardian in the passport application suffices.
In April'17, Gandhi wrote to the HRD Minister Prakash Javadekar making a similar request for students' degree certificates.
'Breakdown of marriages and separation of husband-wife now a reality'
In her letter to Javadekar, Gandhi wrote that "breakdown of marriages and separation between husband-wife is now a reality" and rules must reflect this.
"I've been approached by several women who are separated from their husbands and who face problems getting degree certificates issued for their children without their father's name," she added.
Considering India's steadily-rising alternative parenting styles, such moves are indeed welcome.