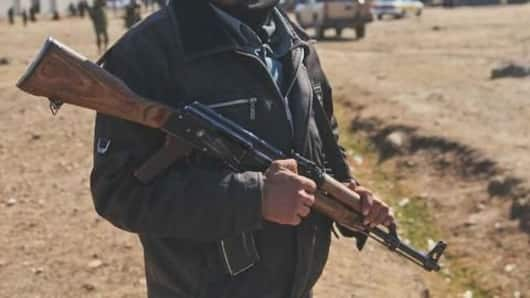 Here's how an Indian undercover officer prevented terror-attack in Delhi
In an unprecedented level of operation, Indian security agencies went 'The Departed' way, infiltrating an Islamic State (IS) ring to thwart a suicide bombing in New Delhi.
The undercover officer befriended the IS operative, even supplying trigger-less 'explosives' and arranging his accommodation in the capital.
He was finally arrested in September'17, but details have been revealed only now, IE reports. Here's all about it.
How did intelligence find out about the Delhi terror plan?
After 18 months of surveillance in Delhi, Afghanistan and Dubai, intelligence found out about 12 IS operatives being trained in Pakistan and sent to different places for bombings.
Intelligence discovered that Delhi is also a target by tracking a $50,000 transfer by one of these individuals from Dubai to Afghanistan, and then connecting the dots with intelligence shared by US.
Undercover officer 'helped' IS operative find a safehouse
An Afghan youth, the "son of a wealthy businessman," was assigned Delhi, agencies realized based on call records.
They then got one of their men to befriend him.
After the IS operative, disguised as a student, got admitted in an engineering college on the outskirts, it was the undercover officer who 'located' a flat in Lajpat Nagar for the terrorist to stay in.
Love India news?
Stay updated with the latest happenings.
Yes, notify Me
After arranging 'explosives' for him, officers nabbed him
Some 80 investigators spied on him for weeks, following him to places like the Delhi Airport, South Extension market and Ansal Plaza, while he gave constant feedback to his handlers in Afghanistan.
It was the undercover officer who arranged 'explosives' for the terrorist for his planned Delhi attack, but without triggers.
Soon, a multi-agency surveillance ring closed in, and he was arrested.
2017 Manchester attack apparently connected to planned Delhi bombing
Agencies told IE that from his questioning, it looks like the 2017 Manchester suicide attack, which killed 23, was triggered by an operative of the same group.
The type of explosives he demanded was similar to the Manchester attack too.
Apparently, this terrorist is so "high value" that his confessions are believed to have boosted US' fight against the Taliban in Afghanistan and Pakistan.
Where is the terrorist now?
Days after his arrest, the IS operative was flown to Afghanistan, and is currently in custody at a key US military base in the country. US and Indian intelligence are cooperating to probe the case further.