Rajasthan: Road accident victims die as onlookers take selfies, make-videos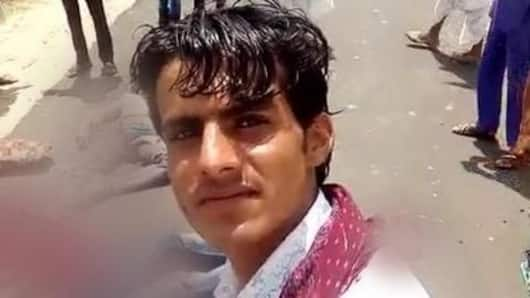 Three persons, who met with an accident in Barmer (Rajasthan), died after writhing in pain for nearly 30 minutes even as a group of onlookers clicked selfies and made videos with no one coming forward to the help of the injured.
The shocking example of public apathy was witnessed on Monday in Chohtan when a school-bus hit three friends who were on a motorcycle.
In context
Road accident victims die as onlookers take selfies
Age of victims
Victims were in the age group of 25-30 years
In a 1:43-minute selfie video, an elderly man is seen asking whether anyone from the public can identify the victims while another suggested picking up their mobile-phones so that their families could be informed.
The victims, who were in the 25-30 years age group, were identified as Parmanand, Gemra Ram, and Chandra Prakash, said Constable Moolaram, who was the first to reach the spot.
Details
Parmanand died on spot; Ram succumbed to injuries in hospital
Parmanand died on the spot while Ram succumbed to his injuries in Barmer district hospital.
Prakash, who was referred to another hospital, died on the way to Jodhpur.
Timely help could have saved at least two lives, SHO, Chohtan police station, Manohar said.
"It was against humanity," Manohar said, adding the onlooker who clicked the selfie video with the victim hasn't been identified yet.