Cop, who visited journalist's house for passport-verification, asks for hug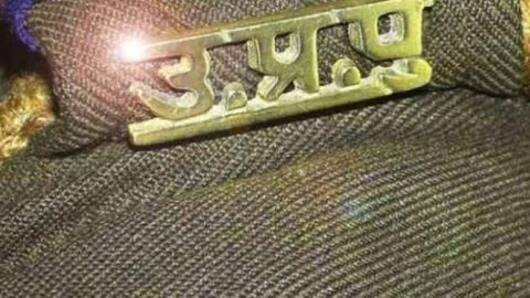 In a shocking incident, a journalist from Hindustan Times was asked for a hug by a police officer who visited her Ghaziabad house for her passport verification.
The journalist Sweta Goswami narrated the ordeal a short while ago on Twitter, and the outrageous behavior has been duly criticized by almost everyone.
She also tagged External Affairs Minister Sushma Swaraj in the posts.
In context
Cop asks for hug after police-verification for passport
What happened
Journalist says the the cop made her uncomfortable, delayed process
Goswami wrote the police officer, whose name was Devendra Singh, made her uncomfortable in her own house right from the time he entered.
He kept delaying the process, she alleged, and it was clear he wanted to stay in the house longer than required.
The journalist revealed she asked her domestic help to stay back till the police officer finished the job.
Details
What will you give me in return, cop asked journalist
Sweta Goswami revealed the cop said, "I have done your verification. Now, what will you give me?"
He then asked for a hug.
The journalist was obviously infuriated with the incident and demanded action against the cop.
In her tweets, she tagged Uttar Pradesh Chief Minister Yogi Adityanath, Union Home Minister Rajnath Singh and Ghaziabad police.
Love India news?
Stay updated with the latest happenings.
Notify Me
The aftermath
This is unacceptable: Twitter users ask authorities to take action
After the tweets were posted, users of the micro-blogging website asked authorities to look into the matter.
Noted journalist Zakka Jacob tweeted: "This is completely unacceptable. And that too an SI level officer during passport verification," and Sweta's colleague Faizan Haider called it scary.
Another user @thebigfatpoet termed the incident as disgusting and shameful.
The authorities are yet to react on this.