Assam: Two women murdered in similar manner; lunatic-on-loose?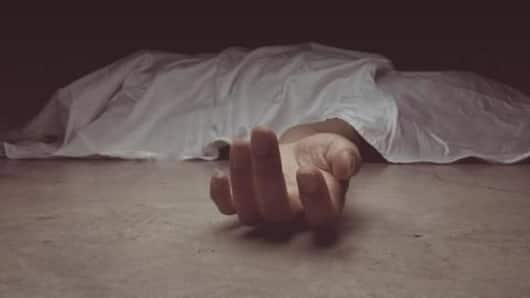 The deaths of two women within just 36 hours, in Assam, has troubled police authorities.
Both the women were found dead in the toilets of different trains, were strangulated, and a gamosa (traditional Assam towels) was found around their necks.
The police believe the same person may have been involved in the killings, and an investigation is underway.
Here's more about it.
In context
Assam: Two women found dead in train toilets
First death
On way to meet uncle, victim was murdered, body dumped
A 21-year-old agriculture student, who hailed from Bihar, was on way to Golaghat to meet her uncle.
On Tuesday morning, a sweeper found her body in the toilet of a compartment meant for differently-abled people of the New Tinsukia-Rangiya Express.
The victim had boarded the train at Sivasgar and was found dead in Simaluguri, a station which has no CCTV cameras.
The investigation
There were no eye-witnesses as the compartment was empty
"Although rape looks unlikely as her clothes were intact, we are awaiting the autopsy report," a source was quoted by HT. Since the compartment was empty, there were no eye-witnesses.
The victim's mother revealed she was carrying Rs. 10,000 and a mobile phone.
The deceased came from a poor background and was the eldest child. The government has sanctioned Rs. 5 lakh to the family.
Love India news?
Stay updated with the latest happenings.
Notify Me
Second death
The second victim was also from Bihar
The next day, a 48-year-old woman was found dead in a similar manner in the toilet of a compartment reserved for differently-abled people on the Awadh-Assam Express.
She also hailed from Bihar and Mariani Junction, where her body was found, didn't have CCTV cameras.
"The woman had probably been dead for over an hour before her body was discovered by another passenger," a police official said.
Similarties
"Both victims spoke Hindi, leaving gamosas could be a message"
Pointing out the similarities between the deaths, an officer said both the victims were Hindi-speaking and were found dead in train toilets. He added leaving the gamosas behind may have been the suspect's way of delivering a message.
Incidentally, both the trains where bodies were found followed the same route.
The police are awaiting post-mortem reports and a SIT has been formed.
Details
Amid panic, women have been advised to not board SLR-coaches
Sanjive Roy, general manager of Northeast Frontier Railway, and Assam DGP have spoken about the murders. Roy told IE, "The police are investigating. We are cooperating with the police. It could be a lunatic on the loose."
Another senior official said 11 quick response teams were formed across Assam to curb such incidents.
Women have been advised against boarding SLR coaches.