Haryana suspends government benefits for 'rape accused.' Will it help?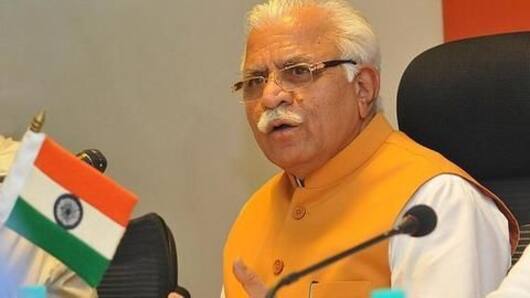 Clamping down on sex offenders, Haryana CM Manohar Lal Khattar has announced that those accused of rape or sexual harassment will lose many government facilities, including driving/arms license, state scholarships, pension and more, till a verdict is out in the case.
The only facility they would be entitled to is ration from fair price shops.
But how sensible is this decision, considering false cases and lengthy court trials?
In context
Haryana has new punishment for rape accused
Cases
Laurels on one hand, shame on another
Haryana was recently ranked third in the World Bank's report on 'ease of doing business,' and brings the most medals in international events.
But it has been struggling with crimes against women. In 2016, it registered 996 rapes and 191 gangrapes.
In January, men dragged a woman out of a car in Gurgaon and raped her while holding her husband and brother-in-law at gunpoint, shocking the nation.
This year, it introduced death penalty for child rapists
Keeping in mind the dismal situation, the state approved the death penalty for rapists of girls aged 12 or below. The Criminal Law (Haryana Amendment) Bill, 2018, was passed unanimously in March, with the opposition INLD and Congress also expressing support.
Love India news?
Stay updated with the latest happenings.
Notify Me
Measures-I
Khattar now announces Rs. 22,000 for survivors wanting private lawyers
Yesterday, Khattar spoke at a women's welfare program in Panchkula, and announced all government benefits will be suspended for the accused. If they are convicted, the services will be completely withdrawn.
Police will finish investigation in rape cases within a month, and 15 days in molestation cases, he assured.
Survivors who want the help of private lawyers will be provided Rs. 22,000.
Measures-II
Fast-track courts, comprehensive security schemes and more
Khattar added that fast-track courts will come up in all districts which have registered over 50 rape or molestation cases. Gurugram, Sonepat, Panipat, Faridabad and Nuh have already been shortlisted.
A comprehensive scheme for women's safety will be launched on Raksha Bandhan (August 26) or Independence Day.
"If someone dares to point fingers at our mothers and sisters, we will have their finger chopped off," he controversially said.
Fake cases
The other side: Fake rape cases are widely prevalent
The issue is, fake rape cases are a reality. The Hindu found that in 2013, 40% of the 1,636 "rape" cases lodged in Delhi were consensual, where the girl's parents ended up accusing the boy.
25% were related to "breach of promise to marry."
In March'18, a complainant even alleged she had been advised to lodge a false rape case by a DCW counselor.
Balance
What we need is a balanced and practical method
In 2016, a Delhi court batted for laws to protect men from false cases, noting, "All are fighting for the rights and dignity of women," but some women may misuse these laws.
Men are known to have committed suicide in such cases.
Rapes are a reality and need to be checked immediately, but within the boundaries of law. The scale shouldn't tilt to the other extreme.