Bhopal: Man holds model hostage in her house demanding marriage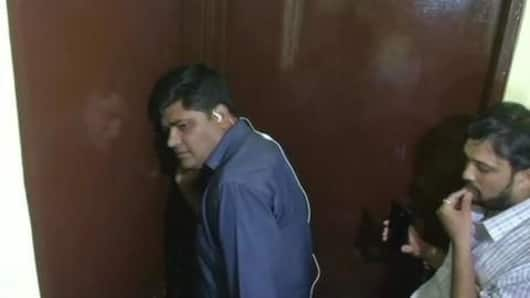 An armed man is holding a model hostage in an apartment building in Bhopal since this morning, demanding that she marry him, police said.
Rohit Singh (30) entered the woman's flat in the apartment building located in Misrod area at around 7am and took her to a room at gunpoint and bolted it from inside, Inspector Sanjeev Chouse said.
Here are more details.
In context
Bhopal: Armed man holds model hostage in flat
Girl was covered in blood when we saw her: Cops
MP: Man has held a girl hostage at her house in Bhopal. Police say 'He claims he loves her wants to marry. He had asked us for a stamp paper mobile charger. When we tried to barge in, he threatened us. We saw the girl, she was covered in blood.' Cops are trying to rescue her. pic.twitter.com/sxbvYPl9Fz

— ANI (@ANI) July 13, 2018
'Will kill myself if I can't marry her'
Singh, who hails from Aligarh in Uttar Pradesh, talked to the media and the policemen through video calls, saying that he wants to marry the woman, failing which he will kill himself.