Munna Bajrangi murder: Sensational-claims of 'supari' hinted at by police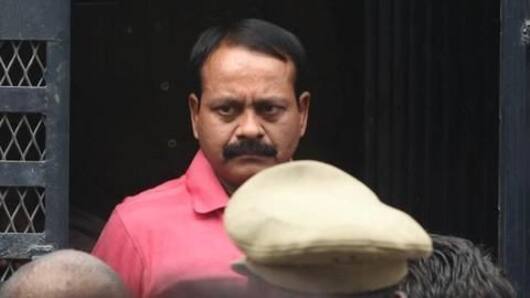 A senior police officer investigating the murder of Munna Bajrangi, who was shot dead inside Uttar Pradesh's Baghpat prison earlier this week, has hinted that Rs. 10 crore may have been paid by a don-turned-politician to kill the criminal.
The investigating team came across two transactions, one of Rs. 7 crore and another of Rs. 3 crore in two banks of Jaunpur, just a day before Bajrangi was shot dead.
In context
Munna Bajrangi murder: 'Supari' angle hinted at
The investigation
Bajrangi's plan to contest elections reportedly miffed the politician
Police believe the transactions, whose accounts details have been sought, may be indirectly linked to the murder.
The politician reportedly wasn't impressed with Bajrangi's 'plans' to contest elections in 2019. They were old rivals too and a few months back, a shooter of Bajrangi's gang was killed in Lucknow by the politician's men.
Both Bajrangi and the politician belong to Jaunpur.
Series of events
Bajrangi's killer got a call from someone, police claims
Bajrangi's killer Sunil Rathi claimed he got into a heated argument with him on the day of the incident.
However, the police claimed an inmate told them Rathi received a call on his mobile phone after the brawl, and he then fired indiscriminately on Bajrangi.
After the murder, Rathi reportedly sent pictures of Bajrangi to the caller, and the images went viral.
Love India news?
Stay updated with the latest happenings.
Notify Me
Questions
But the question is- how did the weapons enter jail?
Munna Bajrangi's murder has put the spotlight on crippling machinery under Yogi Adityanath's government.
The investigating team hasn't spoken as to how a pistol with two extra magazines and 22 live cartridges, entered the prison. The presence of the mobile phone also poses important questions.
Meanwhile, Rathi was shifted to Fatehgarh central jail on Friday.