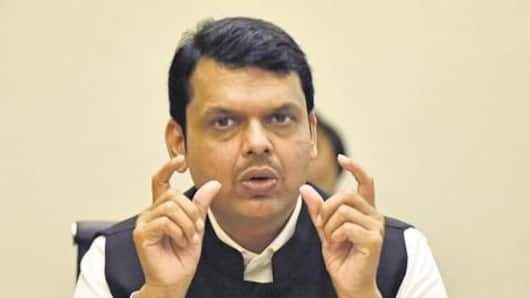 Maharashtra: MLAs to get Rs. 1 lakh/month as compensation
In a rather weird development, the Maharashtra government is willing to give Rs. 1 lakh to almost 300 legislators as compensation, while the Manora MLA Hostel in Nariman Point, Mumbai is being rebuilt.
The estimated cost of the new hostel is Rs. 100 crore and it will take 4-5 years to be completed.
This move by the state government is bound to receive criticism.
New Manora Hostel will have two towers, 800 flats
The new Manora hostel will have two towers and 800 flats. Atul Prabhu, of the company assigned with the project, said the idea is to construct something iconic. He revealed the demolition of the existing building will be done using the latest technology.
Till hostel is built, MLAs to get compensation
While the new hostel is being built, the legislators will be given Rs. 50,000 per flat as compensation. Since most of them have two flats allotted to them, they will get Rs. 1 lakh/month as compensation.
James John of NGO, Action for Good Governance & Networking in India (Agni), asked why were legislators given compensation using tax payers' money.
Love India news?
Stay updated with the latest happenings.
Yes, notify Me
Why can't legislators manage for few years, asks John
"Why cannot they bear for a few years until the new MLA hostel is constructed and restrain from such compensation? Many citizens in the city do not even get a monthly salary of Rs. 25,000 per month. It is the taxpayers' money," John said.
Meanwhile, legislators aren't ready to vacate the hostels
While the taxpayers' money being spent by the government is a concern, another problem is that MLAs don't want to leave Manora Hostel.
Only 40 out of 336 hostels have been vacated, despite the PWD issuing notices to the legislators.
Many wanted due compensation before they leave the premises, and looks like the state government has solved that problem.
Manora Hostel's dilapidated condition prompted renovation
Presently, the Manora Hostel has four towers and their condition is troublesome. The new hostel, having 800 flats of 400 and 600 square feet, will accommodate 320 MLAs.
The authorities wish to raze the Manora Hostel by August so they can begin work as soon as possible.
To speed up the process, PWD minister Chandrakant Patil plans to send 'strong-worded notices' to legislators soon.