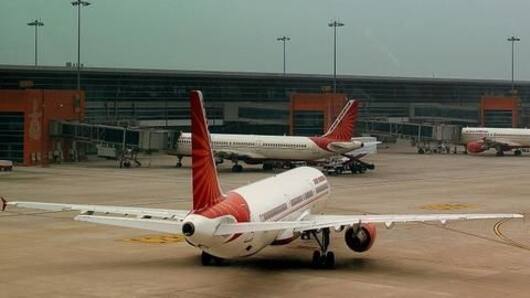 #SexualHarassment: Air-India asked to replace panel-chief after air hostess's complaint
Delhi High Court has asked Air India to replace the chairperson of its panel looking into the sexual harassment allegations by an air hostess against one of its senior officials.
The complainant had claimed that the chairperson was close to the accused.
Air India agreed to replace the chairperson after HC made it clear that it would otherwise stay the proceedings.
Here's more.
Delhi High Court's statement in the matter
Credits:
"The counsel for Respondent 1 (Air India) states that if the petitioner has any apprehension against current chairperson of internal complaints committee (ICC), Respondent 1 shall appoint another eminent lady as the chairperson of the ICC," Justice Vibhu Bakhru said.
"What happens when you find a person in ICC is conflicted? You replace the person, but only for that matter," HC told Air India.
What was the woman's complaint?
In her plea filed through advocate Sanjoy Ghose, the AI air hostess cited several instances where the accused allegedly used derogatory language against her as well as other women employees.
She claimed that in 2015, she had brought the issue to the attention of the then Chairman and Managing Director of the airline, but no action was taken on her complaint.
Love India news?
Stay updated with the latest happenings.
Yes, notify me
Air hostess asked Suresh Prabhu to intervene in the matter
This year, the air hostess wrote to Civil Aviation Minister Suresh Prabhu and after his intervention, an ICC was constituted, the complainant submitted.
However, this panel didn't conduct proceedings for nearly six months and didn't even give her sufficient time to address her case, the petition said, adding that her pleas to reconstitute the first ICC were not heeded to by the airline.
Second panel was formed after Maneka Gandhi's intervention
The woman then wrote to Women and Child Development Minister Maneka Gandhi and after her intervention, the second panel was formed in June this year, but it was headed by a person close to the accused official, the plea said.