Delhi motorcyclist dies after being trapped in pothole
India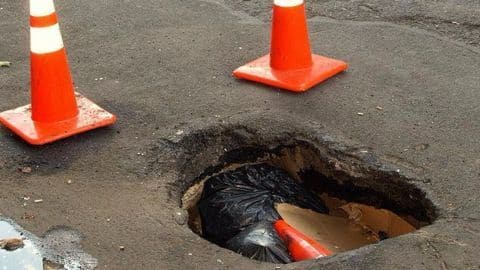 A biker trapped in a pothole along the Mehrauli -Mahipalpur road in Delhi was killed late evening on Saturday.
He was run over by a tanker truck while still being trapped in the pothole, resulting in his immediate death.
The victim, aged 45, was later identified as Praveen Kumar, a resident of west Delhi's Mohan Garden in Uttam Nagar.
31 Jul 2016
Tanker truck causes biker's immediate death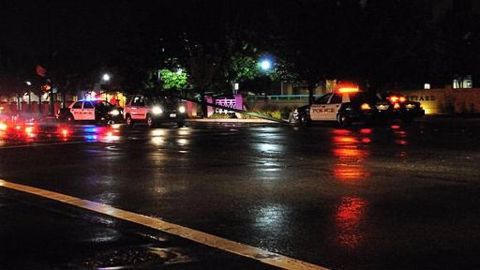 The incident, which happened near Delhi's square mall in the Vasant Kunj area saw a tanker truck crush Praveen Kumar, whilst he was still stuck in the water-logged pothole.
Witnesses rushed the victim immediately to a nearby hospital, although doctors declared him dead on arrival.
The police reported that they had seized the truck, although the driver fled the spot.
Quote
Police deploys team to arrest tanker driver
" The body has been sent to AIIMS for an autopsy report and a team has been deployed to arrest the accused", said Delhi's South district DCP Nupur Prasad.
31 Jul 2016
Delhi synonymous with water-logging and potholes?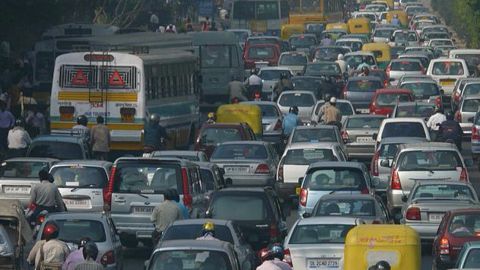 With the national capital known for its heavy traffic stretching for kilometres, the myriad potholes make driving a hassle and safety concerns have cropped up.
With Delhi facing heavy showers over the last 48 hours, water-logging has created havoc along most areas of the city.
Sections of many roads have caved in due to the bad weather, posing grave hazards to drivers and motorcyclists.
Remedial measures
Targeting potholes: Initiatives taken up by the Delhi government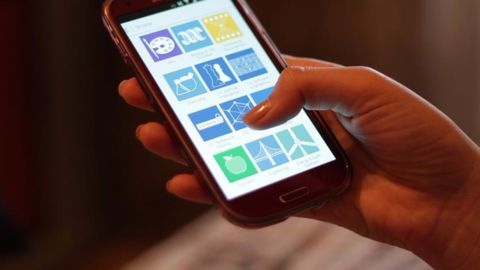 Delhi's Public Works Department has concocted a novel way to remedy the many potholes the city suffers from as a result of the downpour it faces every monsoon.
The initiative, announced late last year, aims to enable patching of potholes at the earliest.
The app-based initiative, will require a user to click the pothole's picture, enabling it to reach the department's servers for action.