India
Mahmood Farooqui found guilty of rape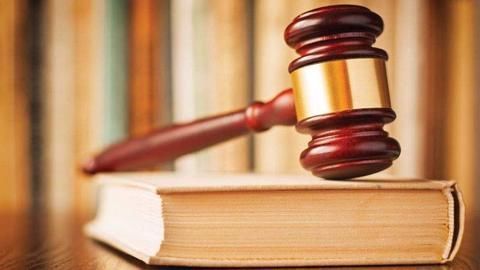 In a special fast track court in New Delhi, Additional Sessions Judge Sanjiv Jain found Mahmood Farooqui guilty of rape under IPC Section 376 (Punishment for rape).
Farooqui, who was out on bail, was taken into judicial custody soon after the verdict.
The court, after hearing arguments on Farooqui's sentencing on 2nd August, will decide on the nature and length of his sentence.
In context:
Peepli Live director convicted of rape
22 Jun 2015

Mahmood Farooqui arrested on rape charges
In June'15, Bollywood director Mahmood Farooqui was arrested in New Delhi and sent to a 14-day judical custody on rape charges filed by a US student.
The incident, which had taken place on 28th March 2015, was brought to the police's notice when the student contacted the US Embassy.
Subsequently an FIR was lodged at the New Friend's Colony Police Station, New Delhi, on June 19th.
Farooqui's wife calls allegations rubbish

Mahmood Farooqui's wife Anusha Rizwi berated the complaint, saying, "The complaint is manipulated, false and belated. We don't want to make any further comments on the matter because the case is under investigation."
Love India news?


Stay updated with the latest happenings.
The complaint

The complaint against Farooqui
A US research student from Columbia University was in India for her fieldwork and had approached Farooqui through a common contact for help with her thesis.
Farooqui, according to the complaint, had called her to his place.
Upon reaching, the student found him inebriated and Farooqui allegedly forced himself on her.
Farooqui had later apologized profusely via mail, but the student wanted legal action.
31 Jul 2016

Mahmood Farooqui found guilty of rape
The punishment for rape in India

According to the Indian Penal Code, an offender convicted of rape has to serve a minimum of 7 years of rigorous jail time while the maximum penalty is life imprisonment.
04 Aug 2016

Farooqui sentenced to 7 years for rape
In 2106, Peepli Live director Mohammad Farooqui has been sentenced to seven years imprisonment over the rape of a US researcher.
The Delhi police had earlier sought the maximum punishment, a life sentence for Farooqui over the charges.
Farooqui had refuted the charges stating that he was falsely implicated.
His lawyers did not immediately comment on whether they would challenge the ruling.
Love India news?


Stay updated with the latest happenings.
25 Sep 2017

Delhi HC acquits 'Peepli Live' co-director in 2015 rape case
The Delhi High Court has acquitted 'Peepli Live' co-director Mahmood Farooqui in a 2015 rape case.
The court questioned the veracity of the rape charges, giving Farooqui the benefit of the doubt.
In 2016, a lower court sentenced him to seven years in prison for allegedly raping an American researcher.
The HC has now ordered Farooqui to be released from Tihar Jail.