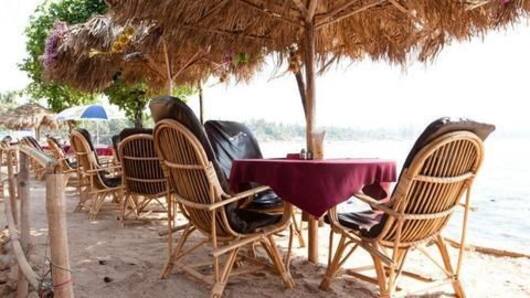 Goa wants only 'good tourists': Heavy fines for public-drinking, littering
Goa, a state dependent on tourism, is becoming selective. Now it wants only "good" visitors, Tourism Minister Manohar Ajgaonkar has said.
So who is a "good" tourist? People who don't drink and cause public nuisance, or litter the city, or misbehave with women, in Ajgaonkar's books.
Notably, this is only another repetition of the state government's stand, on which it hasn't acted definitively yet.
The state government has been asserting it since 2017
Since last year, the Manohar Parrikar government has been reiterating it is going to stop public drinking.
Not just that, action will also be taken against two-wheeler riders without helmets, the CM had said.
Making Goa garbage-free, beggar-free and India's first cashless society were touted as aims.
Action was announced against illegal gambling, prostitution and drugs as well as late-night parties, which are "not part of Goa's culture."
Parrikar repeats warnings, now with announcement of heavy fines
Despite repeated assurances, no official notification has been issued in the matter till now.
But Parrikar raised the issue again yesterday, promising hefty fines of Rs. 2,500 for public drinking and littering, especially with beer bottles.
The latter also endangers others when bottles are thrown along rocks on the riverfront, he said.
A notification will be issued by August, "so we can implement it from August 15."
Love India news?
Stay updated with the latest happenings.
Yes, notify Me
Tourism minister feels Rs. 2,500 is "too less" a fine
Ajgaonkar took it up a notch. "We urge people to not misbehave with any woman. Goa's discipline, culture and Goenkarponn (Goanness) should be preserved." He added Rs. 2,500 was very less. "They should be fined as much as possible. We want good tourists, those who follow Goa's discipline."
Here's what happened when WB tried restricting parties
In spite of what officials say, Goa is heavily dependent on tourism, and liquor holds significance. When West Bengal tried banning parties after 11pm, a fall in revenues forced it to reconsider.
Finally, it not only called off the time restriction, but also allowed bars in 3-star and above hotels to serve alcohol every day, and said the state needs only 4.5 dry days instead of 12.
Matter might come up in the upcoming assembly session
Considering the state ministers' insistence, public drinking and other matters are likely to come up before the monsoon session of the assembly starting July 19. Parrikar has noted imposing steep fines might be "the only way we can control this menace."