India
Mass gathering of Dalits in Sabarmati, Ahmedabad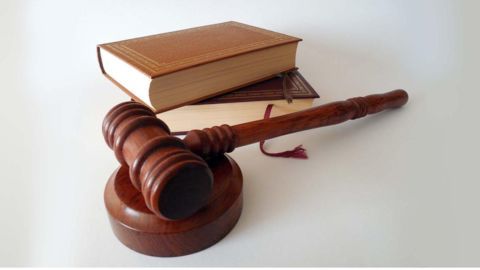 At a mass gathering of Dalits in Ahmedabad, family members of three Dalit youth killed due to police firing in September 2012 expressed their deep distress at the denial of justice.
Three Dalit youth had died and one was seriously injured during this protest march.
Dalits residing across several villages in Gujarat participated in the Sabarmati rally yesterday and disclosed numerous instances of discrimination.
In context:
Maha Sammelan: Outpouring of Dalits' grievances
September 22-23, 2012

The Thangadh Incident
The Dalit community held a rally to protest police inaction against certain members of the upper caste that were involved in an altercation at a local fair.
The rally led to a clash between the two communities and the police resorted to firing to control the situation.
Three Dalits, two 16 year old boys and a 24 year old adult male lost their lives.
Subsequent to the Thangadh firing, a report was submitted by Principal Secretary, Justice and Empowerment Department in May 2013. This report was never made public.
The CID investigated and submitted a report to the DGP but there was no action taken.
Gujarat Government assured the Dalit families of financial support; the families said "we do not need money but want justice and our rights."
Love India news?


Stay updated with the latest happenings.
Firing at Thangadh

Government Response
Three police personnel including a sub-inspector were held for the incident, however they allegedly had no charges filed against them.
Since 2012, two of the three cases relating to the police firing were shut; the key accused in the third case is still absconding.
After the recent Una incident, the Government has decided to speed up the process of granting land to Thangadh victims.
What is a 'C' summary report?

Police file a 'C' summary report to close an investigation when the case filed is neither true nor false; when there is a mistake of facts in a criminal case; or if the offence complained about is of a civil nature.
October 2012

Opposition's Response
In the aftermath of the Thangadh firing, Gujarat Congress Committee's VP accused the state Government of being "insensitive" to the Dalits.
He claimed eight Dalits were killed, three Dalit women raped and seven murder attempts had been made against Dalits in 40 days since Thangadh.
Despite the volatile situation, no Dalit leaders from BJP had come to the Dalit state-wide protest in October 2012.
01 Aug 2016

Mass gathering of Dalits in Sabarmati, Ahmedabad
Love India news?


Stay updated with the latest happenings.
Multiple Instances

Widespread Discrimation
In 2014, a Dalit family from Valthera village filed an FIR against bullying by upper-caste students. They were allegedly beaten and asked to withdraw the case.
In Mehlol village, Dalits claimed they aren't allowed to cremate their dead at the cremation ground; last year cremations were held on the road.
Dalits from Keshod village were asked to throw money at shopkeepers to buy provisions.