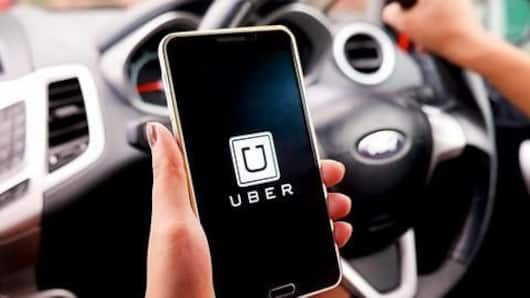 Mumbai: Uber driver threatens to assault woman, she files complaint
Akancha Srivastava, a noted speaker and cyber safety expert, narrated her upsetting experience with Uber on Twitter, and it once again raises concerns about women safety in the country.
Recalling the incident, Srivastava wrote the driver assigned for her ride was rude and threatened to assault her.
He didn't mend his ways even after she warned of a police complaint.
Uber's SOS option didn't work, police gave laid-back response
Telling about the experience, Srivastava wrote the driver was angry because of traffic and used foul language. He also threatened to assault her.
Terrified, she tried the SOS option but to no avail. Srivastava then called 100 but was upset over the laid-back response.
"Considering it's an "Emergency" response system, there was no authority or urgency in their voice," she wrote. After many hurdles, somehow she reached home.
Love India news?
Stay updated with the latest happenings.
Yes, notify Me
Srivastava ensured driver paid price for his behavior
Determined to not let the rude driver go easy, Srivastava subsequently sent a detailed email to DCP of her zone and attached screenshots of her conversation with Uber.
She reached the police station at around 6 PM and learned the driver was present there already.
After hearing the entire incident, the station head asked Srivastava to file an FIR and the driver was arrested.
However, it was Uber's response which frustrated Srivastava
Srivastava wrote when she contacted Uber from the ride she got an automated response.
Later when she asked Uber what actions they took against the driver, she was told the company couldn't reveal it.
"That's unacceptable. Your driver threatened to assault, you WILL HAVE TO TELL What steps you've taken," Srivastava wrote.
However, she was content with Mumbai police's response and thanked them.
In her thread, Srivastava urges people to speak up
If you let go, more serious incidents are bound to happen. It will take some bit of your time effort but its your responsibility to do the right thing! Thank you to @MumbaiPolice all of you who responded to my tweet for Uber! END.

— Akancha Srivastava (@AkanchaS) July 18, 2018
How long before taxi-aggregators are held accountable for safety lapses?
What happened with Akancha Srivastava is one of the many incidents that proves taxi aggregators like Ola and Uber aren't mindful of women security.
Last month a Mumbai journalist was attacked in her Uber pool by another female rider.
While the companies boast of including features in their apps to improve the experience, nothing seems to be changing on the ground.
Here is Uber's official statement, condemning the incident
"The behavior described is unacceptable and is in violation of our community guidelines. We have been in touch with the rider since the incident occurred. The driver has been barred from accessing the app. We stand ready to assist the law enforcement authorities in their investigation," Uber said.