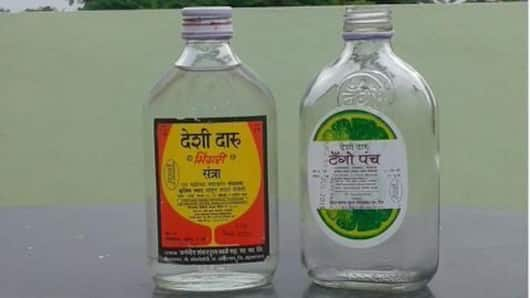 Bihar: Liquor worth Rs. 10 lakh seized in Muzaffarpur
Police today seized a huge consignment of Indian-Made Foreign Liquor (IMFL), worth Rs. 10 lakh, from Sujawalpur Chowk in Muzaffarpur district of "dry" Bihar.
Acting on a tip-off, a police team raided a spot near Sujawalpur Chowk in Sakra police station area of the district this morning and seized 478 liquor cartons from a truck, bearing registration number of Haryana.
Accused possessing alcohol are absconding
The IMFL cartons were being unloaded from the truck for dispersal in a pickup van when the police raided the area, Station House Officer Ravi Shankar Singh said.
The van, a four-wheeler, and a motorcycle parked at the spot have also been confiscated, Singh said, adding that the truck driver, cleaner, and others involved in unloading the liquor cartons managed to flee the scene.
Bihar was declared a dry state two years ago
Bihar was declared a dry-state in 2016, after the Bihar government imposed a total ban on the sale, manufacture, and consumption of alcohol, including IMFL.
As per the provisions of Bihar Prohibition and Excise Act, 2016, anybody found guilty of violating the law could attract a minimum of 10 years of jail-term to imprisonment for life, and a fine of up to Rs. 10L.