Days before death, eminent poet Gopal Das sought mercy killing
India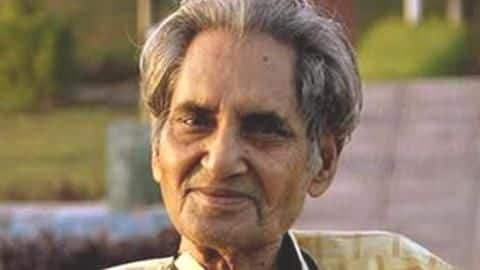 Noted Hindi poet Gopal Das 'Neeraj', who passed away on July 19, had sought mercy killing, a letter sent to Aligarh district magistrate reveals.
In his plea for euthanasia, the poet sought 'freedom' from his body as continued illness troubled him, HT reports.
A recipient of the Padma Bhushan award, Gopal Das died at 93. He is survived by three sons and a daughter.
The letter
For poet, body became 'burden,' he wanted 'freedom'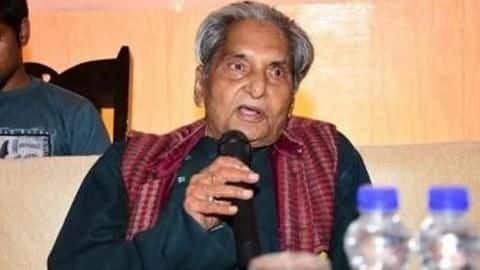 The letter was written on July 11 on the poet's letter pad. The administration received it on July 16, and Gopal Das moved to Agra the same day.
In the letter, he mentioned the Supreme Court allowed euthanasia for people in pain.
He revealed his health was 'good for nothing' and the body was turning into 'a burden'. He spoke about 'freeing himself'.
Family's reaction
Gopal Das' daughter says the letter was surprising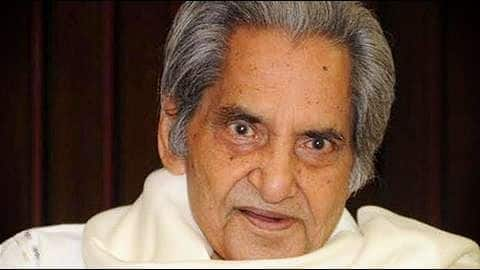 The eminent poet requested 'helideath' injection for his voluntary death. The district magistrate confirmed receiving the letter.
"Directions were issued to the CMO (chief medical officer) for urgent action," said DM Chandra Bhushan.
However, Gopal Das' daughter Kundanika Sharma said she learned of the letter in Delhi after he was brought for treatment. She called it surprising and said family members catered to him.
The death
Political leaders, including Akhilesh Yadav, mourn his demise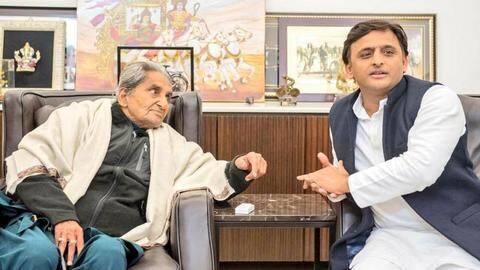 Das reached Agra on July 16 and was having food normally. He appeared fine, but the next day his health worsened, his family said.
He was brought to AIIMS, where he passed away. His daughter described him as a lively man.
His death saddened many, including SP Chief Akhilesh Yadav. Many politicians paid their respects.
His body was cremated at his native place, Aligarh.
Some people never leave us, Akhilesh Yadav tweets